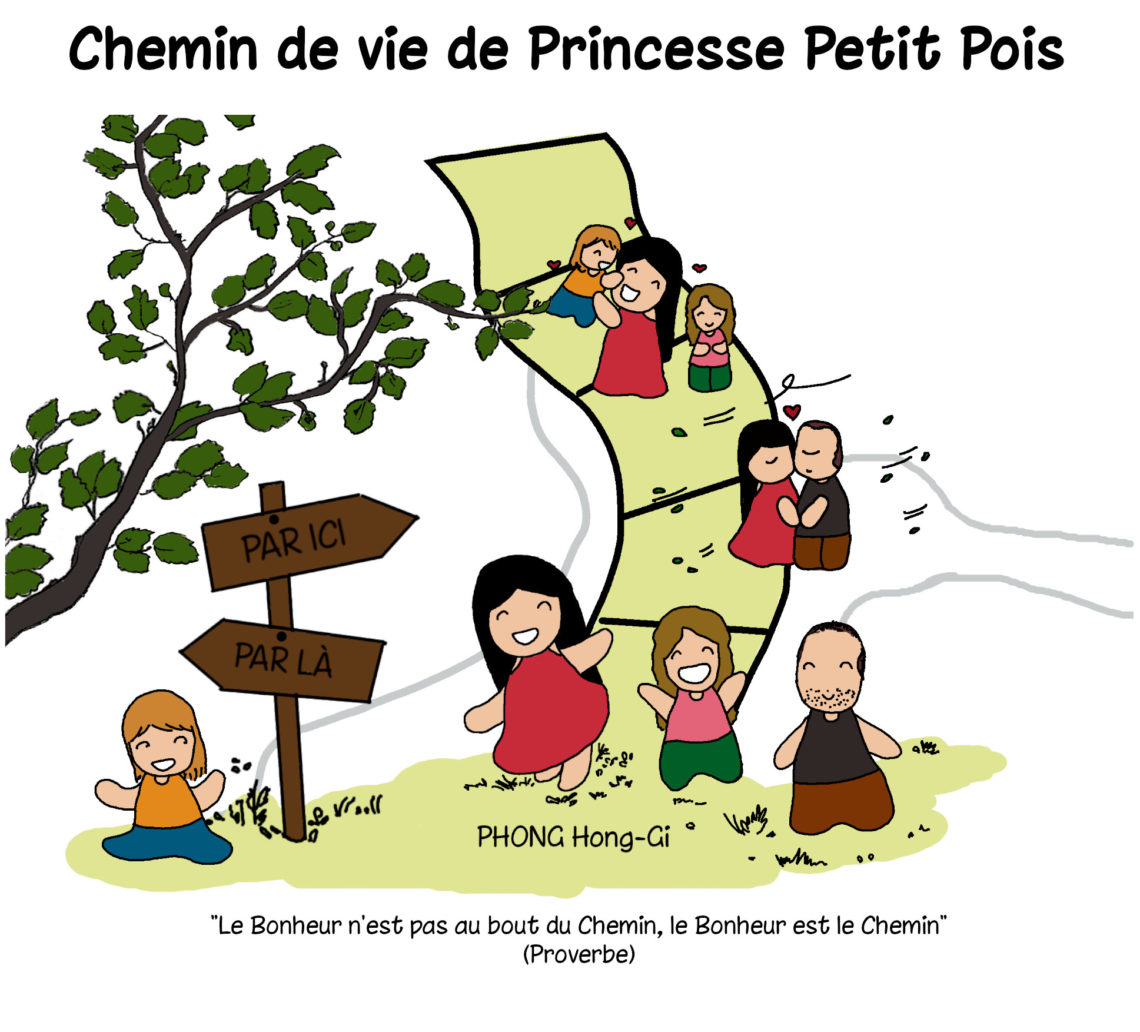 The life path of Princess Little Pea
The meaning of my life

Starting a family is very important to me. I always wanted to have a beautiful love story and a happy family. My plan was to fall in love with my sweetheart, love him forever, marry him, find in him a partner for life, have children together, grow up with them and then grow old surrounded by those I love, in simple and sober comfort. This is my dream, my motivation and my guide to touching and eternal moments, and a heart forever filled with dreams and love ! This is what I wish to live in my life, and this is the meaning I wish to give it. So there's no way I'm going to give up before I've achieved everything !
My quest

I have had several love affairs, including four serious ones that have left their mark on me and correspond to different stages of my development. The relationships ended because they did not make me happy and did not correspond to my values. These are trying and discouraging passages, hard to heal the wounds of the heart.
Get up no matter what !
In life, you have to get up, always…
So I congratulate myself for always getting up and clinging to my dream with a tenacity that allowed me to finally meet the right person in love to have the (blended) family life I always wanted. I finally found her in the person of Nounours ! I had to go through many love separations that somehow made this meeting possible. Without my previous encounters, I would not have been really ready to live this beautiful love story, in the sense that they helped me to know what I want and don't want, and what is really important in a relationship. So I have nothing to regret in my life journey. On the contrary, I should celebrate it !
Remember to always pick yourself up no matter what because love is always waiting for you with open arms, it never leaves you, it is your compass (your natural heritage) to give meaning to your life !
Analysis of the life path of Princess Little Pea
I have illustrated my life path by drawing my four main love relationships. For the sake of anonymity, I'll name my ex-Dreamseller, Rambo and Hacker.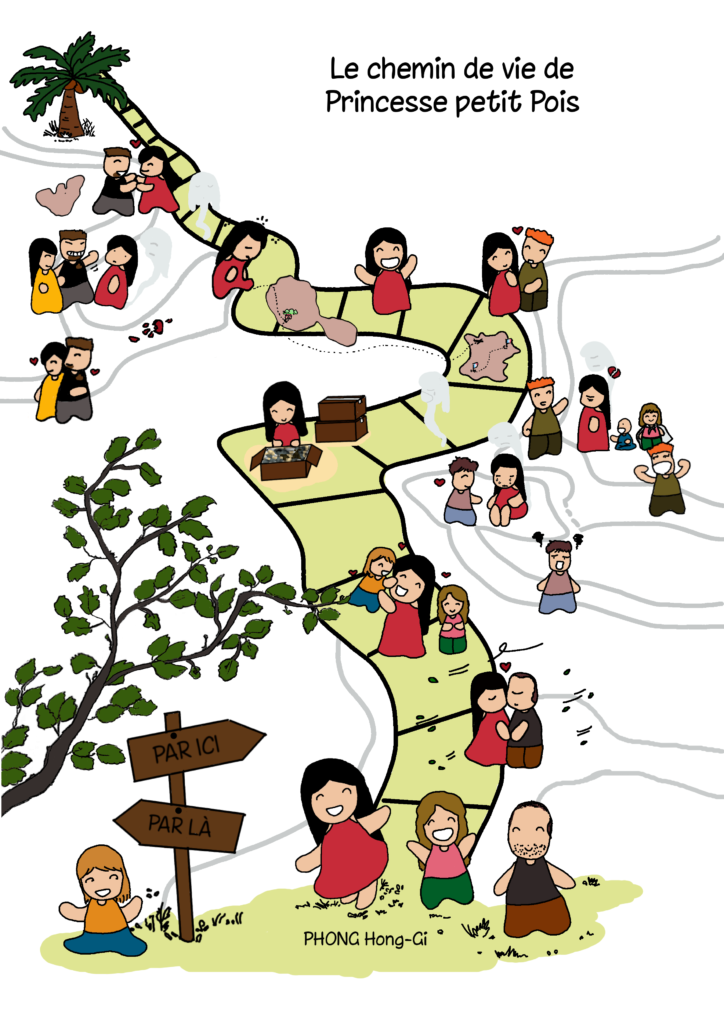 Lessons learned :
Get up no matter what ! You are not alone, but only you can achieve. No one else can do it for you! Your personal story belongs to you, it is up to you to build it!
A failure is not a dead end that calls into question the whole path taken and marks the end of a dream, but just a step to reach it after having uncovered a mirage. It is often necessary to make mistakes to understand what we are looking for, theory is not enough! I got up and started again. Always get up, a reward awaits you : love of life and gratitude to the universe.
Look for the positives in your negative moments.
Listen to your heart and your values. Don't be a shadow of anyone else like I was.
Take a journey with your loved one. It's a surefire way to get to know the other person, but also to get to know yourself. We all behave differently outside of our comfort zone. This can reveal a part of his personality that he hides from you, or confirm who he really is.
Beware of appearances, be careful in your friendly, family and professional exchanges. Many people show others a very distorted image of themselves because they are acting out of self-interest, while others show a watered-down image of themselves, but hide a treasure that is worth discovering.
Put passwords everywhere ! I have come across individuals who shamelessly spy on my secret garden instead of talking with me to understand me!
The analysis of my journey
Reading the article on the evolution of my personal values illustrates why my relationships did not last.
1) Youthful love (1996-1999)

I wanted to take advantage of my youth and my adult life to discover the treasures of life. My ex-fiancé was offering me a tidy life where everything seemed to be taken for granted, a life of confinement without taking risks, without curiosity or exploration.
Positives points 🙂

A first love is never forgotten! I experienced the first butterflies in my stomach.
An engagement trip that was eye-opening. I realized I wasn't an ugly duckling by making a studio wedding album that boosted my confidence. He preferred to isolate himself in the hotel room instead of exploring this life elsewhere. I was able to see him in a different light, we were not compatible. When I came back, I was not satisfied, I had the impression that I was content to live instead of enjoying life.
The complicity with my sister. It was the time when my sister was back in Tahiti after years spent in France. She told me about her experience in metropolitan France and made me realize that life is full of surprises, and that you have to dare to experiment by leaving your comfort zone! I asked to break off the engagement so as not to condemn myself to a life that did not suit me at all, but my boyfriend refused and insisted.
A beautiful, short and impossible love story with the future father of my children. Demoralized, I went to a nightclub with my sister and some friends to change my mind. There I met Rambo. I experienced new sensations without hiding too much from this infidelity. Then Rambo went back home to France. He asked me to follow him, I refused. Guilty, I stayed with my fiancé. I waited for him to ask for a break-up because I had no desire to save our couple.
I felt lost and confused.
I got up in the face of this first LOVE STROKE.
---
2) Dream-seller (1999-2001)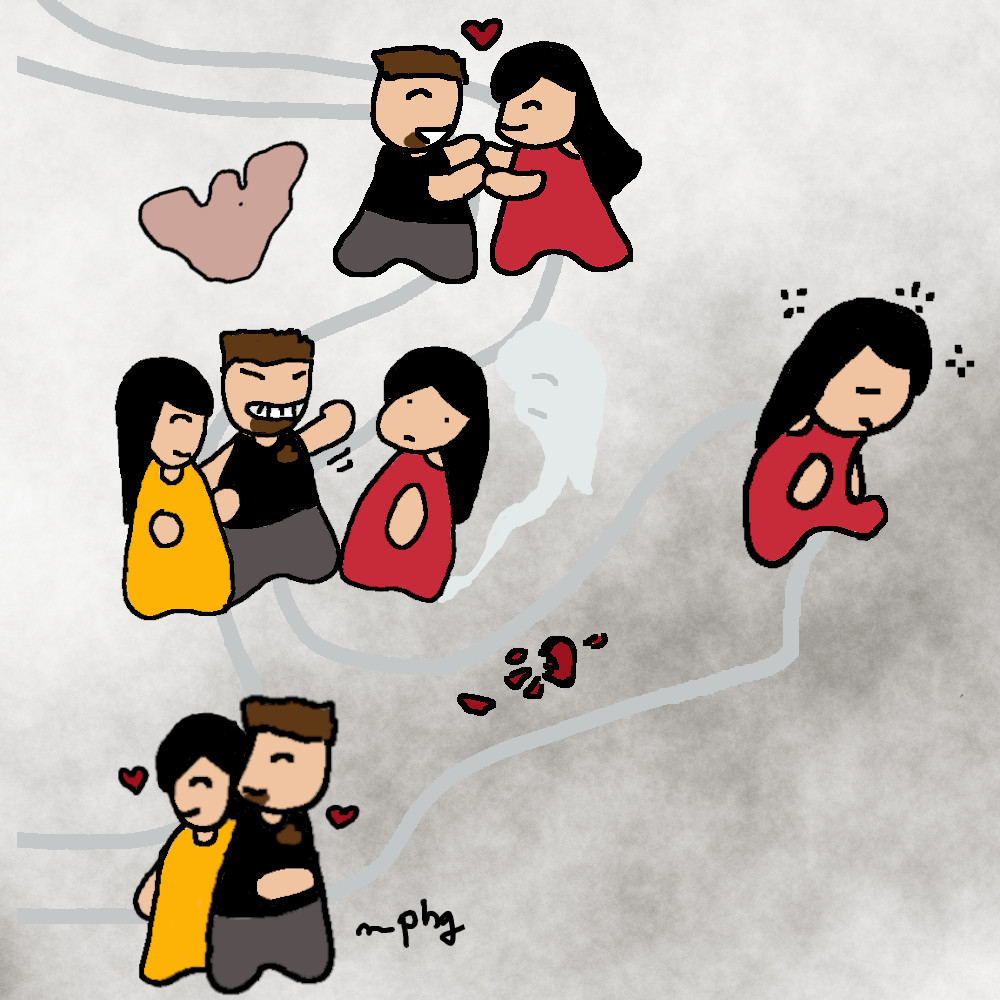 I soon met my first husband, who seemed to be really good. I was so thirsty for adventure and discovery that I agreed to marry him, drinking in his beautiful and empowering words while I still lacked confidence. My life with him was a great adventure because I was completely out of my comfort zone ! I learned many things but often under stress because he wanted me to be the image of his ideal woman.
I realized at my expense that he always lived in appearances, giving others dreams to better exist. Being always full of curiosity, I sought to know the man I had married beyond his appearances. I came up against the values that did not correspond to me of someone who stubbornly lived in appearances.
He was a martial arts teacher immersed in spirituality and esotericism. It was a good thing, because these are the fields that interest me. I learned a lot but then I realized that his knowledge and skills were only superficial. It was taken from books and other people's experiences without understanding the background, hiding behind a mask and his great facility to memorize them.
I resigned from my job so that I could team up with him in his martial practice. I tried to keep up the appearance of the Dream-seller's skills, but it didn't work because I can't lie… I started to get completely bored in his kali classes, I wasn't making any progress. Except for learning codifications and moving up in rank, I didn't see the essence of his classes. I was really uncomfortable.
The coming of his master for a seminar was a window to the new, I discovered another form of kali ! He was without context a great martial arts master with a GOLDEN personality (in retrospect, it was the first Teddy I met!). I was lucky to know him, I am filled with gratitude! It was the first time I met someone so wonderful in every way! I was reassured to see that there was a whole other true and authentic universe.
I made my first trip to Taiwan (2001) with my husband and his students, backpack on my shoulders, and it was great. I was proud to discover Taiwan, the country of my origins, by being their guide even though my level in Chinese was not very good. My hard work in Chinese gave me confidence in myself ! As for my husband, I counted on him who claimed to master the language but he didn't understand much and struggled to gibber a few words. So I was again a witness to his deceptions. I was ashamed for him, what a charlatan! Once again, I strongly encourage you to travel with your companion so that he can reveal his true personality.
When the trip was over, I was not at the end of my surprises, my Dream-seller continued in his Bushido delusion, where samurai could have a wife and a concubine… He provoked a sexual experimentation with three, which he confused with polyamory. My feminine intuition immediately clicked, knowing the character… But after being made to feel guilty for not being open-minded enough, and pushed by my desire to experiment, I let it go. I thought that this new partner would be a good and close friend for me, but it was not so. She became his mistress, and the three of us took a trip to Germany and France in 2002 for an international martial arts seminar. It was a nightmare. I am thankful for the support of the Master Bear and his companion who were there for me, otherwise I would have gone under ! The mistress of my Dream-seller was him in female version. A few months later, I was worn out by his world of lies and unhealthy actions, where I no longer felt free to be myself. So when he wanted me to give a false image of myself to the people around us, I realized that I was slowly burning out. I filed for divorce and asked my brother for help to get out of it ! My ex-husband never went to my parents' house to win me back, he was very afraid (and rightly so) of confronting my brother and my father ! He and his concubine escaped by going around the world to cover up their ignominy and continue to sell the dream elsewhere.
I then felt destroyed…
I got up in spite of everything from this BETRAYAL.
Positive points 🙂
Developing my intuition, learning to listen to my body, as the mind is linked to it. Thinking is creative and ailments can be psychosomatic. I had intuitions, I had to listen to them.
The discovery of magnetic massage.
The beginning of my personal legend : I started to be really interested in my origins and to learn Chinese by myself.
I was a guide in Taiwan when I didn't think I could do it ! What a great challenge !
The practice of Kali, acquiring the basics. I was able to get closer to my brother thanks to our common passion for Kali. My brother had become my martial arts teacher. I discovered his martial universe and I had a big slap. The level was very high!
I experienced a new kind of love by meeting people of great kindness and beauty of heart. This is Master Bear and his companion. I am filled with gratitude to experience this.
I felt the unconditional love of my family.
---
3) Rambo (2004-2013)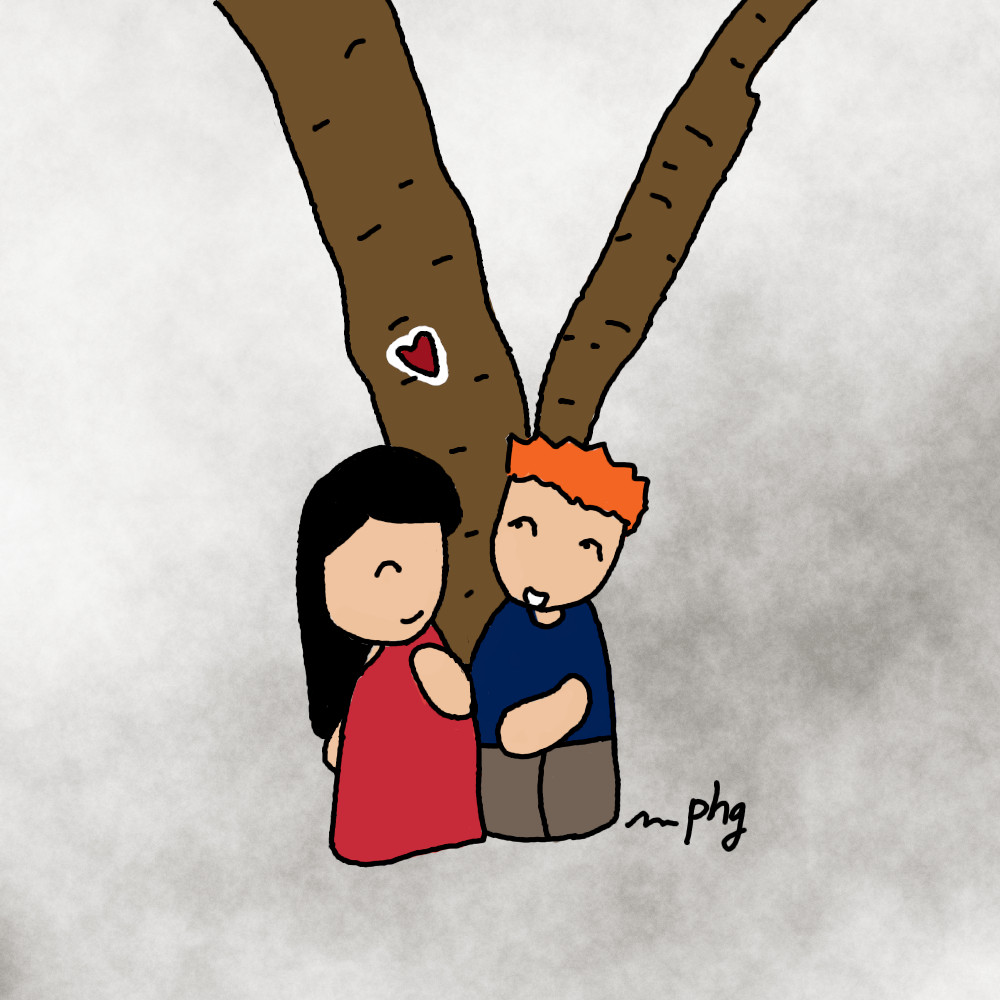 But then the father of my children, "Rambo", showed up after having left me without news for two years… I told myself that he had never forgotten me and that at least he would never make me suffer…
After months of difficult reflection, I found myself living in France in 2004. A life that was to be happy with him and the arrival of our two beautiful children. His military career was his priority and he was an ambitious and hardworking person. I did not have the opportunity to visit France and even less to make a trip to Tahiti. I was forced to put a cross on it like an exile. By dint of being abandoned and deprived of freedom, a slight depression finally turned into a maternal burn-out. The risky missions of Mr. had quickly transformed him and our values were no longer in agreement. Our paths diverged and I received no recognition for my efforts. The creativity I expressed through my drawings, the company I had created to work on my own, my work as a housewife… These activities were not rewarding from his point of view ! So I had no support from him. Yet it was very reassuring to him that I was able to keep the house during his absences. The disaffection was there because of hearing devaluing words for 3 years, since his return from Afghanistan (which surely caused a trauma to him). He managed to jeopardize my mental health, it was my first anxiety attacks. The divorce was inevitable because my needs were not respected. I had found some comfort in a friend. But I could no longer live with an individualistic person whose greed seemed to guide every decision.
I felt like a nobody.
I am getting up from that INJUSTICE.
Positives points 🙂
A very beautiful love story.
The discovery of life in the Metropolis.
My two treasures Mi-Li and Mei-Lin.
I learn to draw by being inspired by Japanese wooden dolls, (Kokeshi dolls) that I found very cute. Japanese people offer them to declare their friendship and love and I found this concept adorable!
The creation of my tele-secretarial and web-design company (my new passion)
Rambo's ex-best friends have become my best friends, even if it means moving away from him sometimes! Very enriching male-female friendships! Thanks to them !
---
4) Hacker (2013-2015)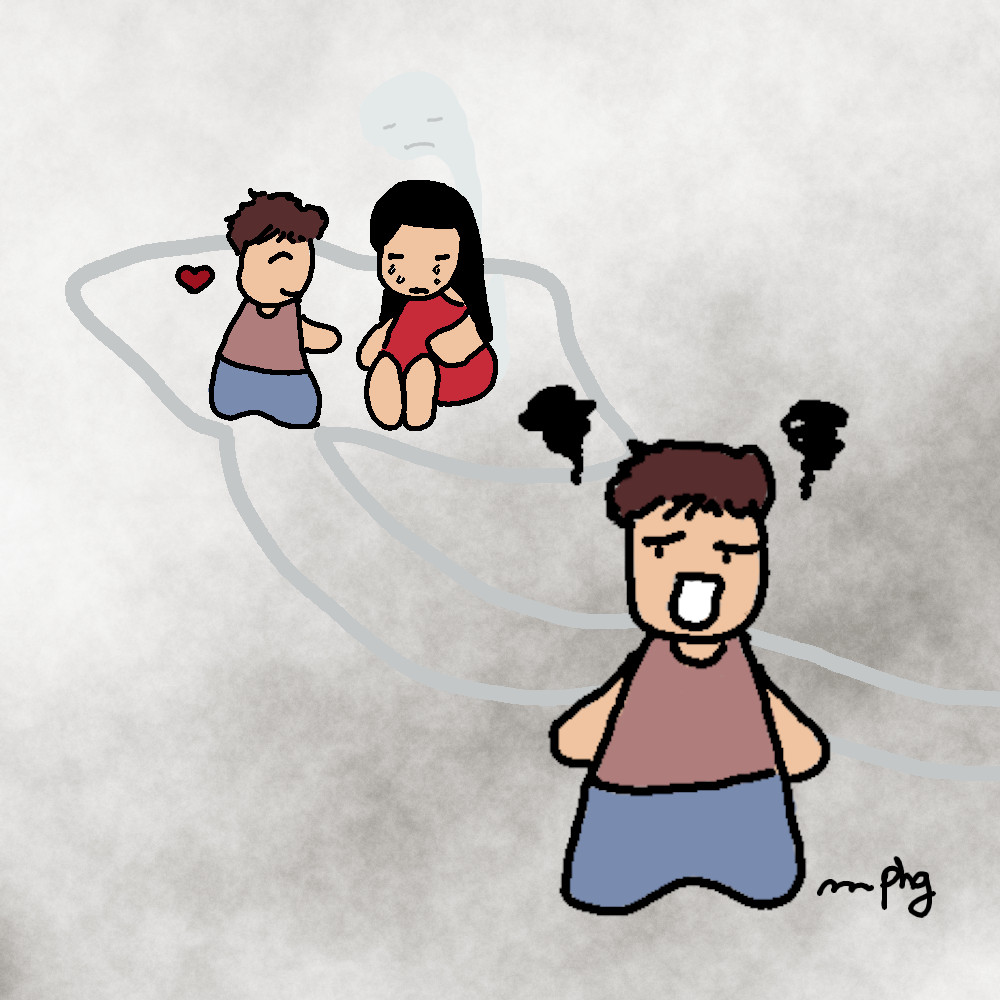 I had the support of a friend. I thank him because he picked me up with a spoon and I was really thirsty for love and consideration. So I gave in to his advances and brought him into my life with girls a little too quickly. But I soon realized that he wasn't cut out for family life. He was constantly criticizing my tastes and choices, claiming that I was being manipulated by society, that I was killing the planet, etc. I was irritated by this because I would have liked to be respected and not criticized by someone who looked down on me and thought I was an idiot. Love and respect are values that were important to me to defend in order to protect my daughters. It's not easy when you live with someone who is always trying to darken your life instead of walking towards the light. He jumped ship because he couldn't stand the idea that he was toxic, and that was a great service he did us ! Now that he is gone, I make sure I always find nuggets of happiness in every trial I go through.
I felt used.
I picked myself up in the face of this FOURBERY.
Positive points 🙂
Discovering and using free software (Gimp, GNU Linux system).
Awareness of healthy products, and composition labels.
I learned to banish toxic people around me.
Following my breakup, I discovered and put into practice the 100 Day Challenge.
---
5) Teddy Bear (2016-2020)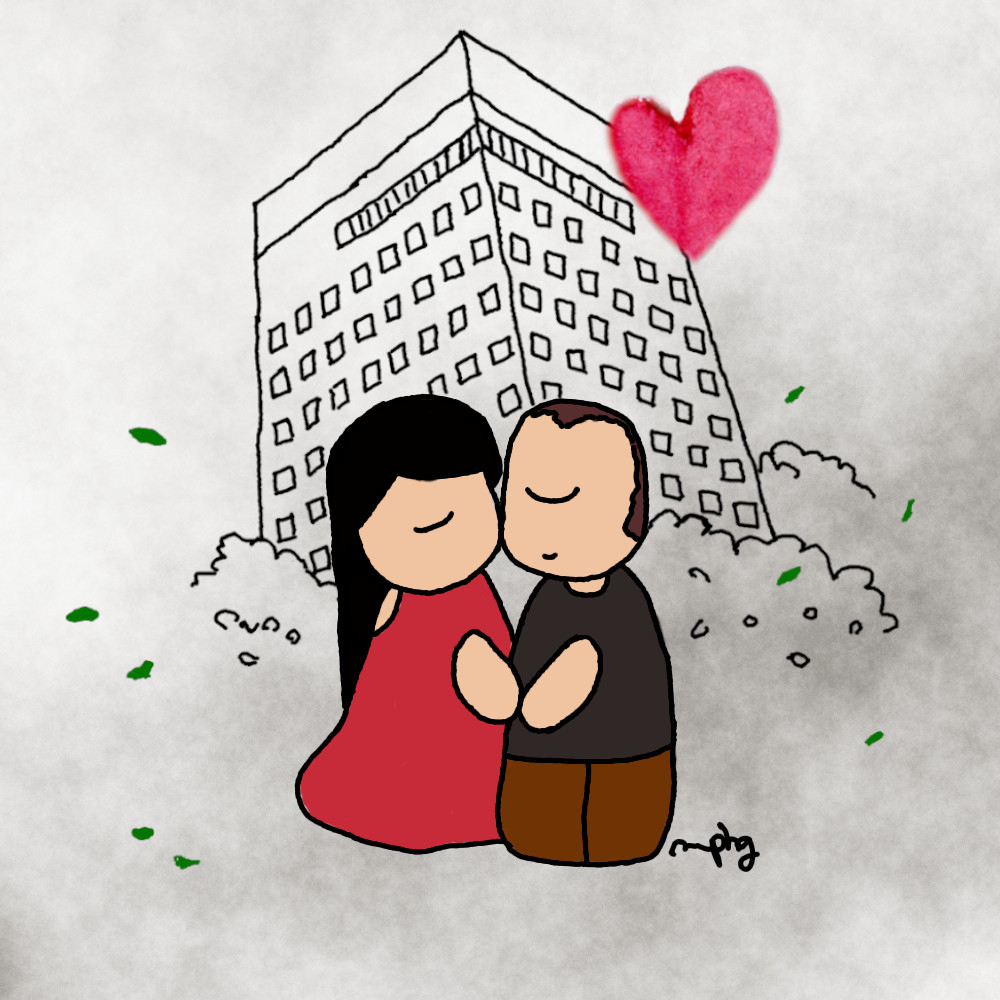 My reward came during my birthday month in July 2016 – Teddy ! My success in love. Teddy is great, I realize "how lucky" I am to meet him, there are only positive points, only bags of love, moments of sharing and complicity, hand in hand…
Positives 🙂
I'm teaming up with him!
We practice an activity together: tango (a dance I secretly wanted to learn after seeing the drama Scent of Woman).
We share the concern of an ethical, free and ecological life for a better world.
A great step-daddy for my daughters who love him and consider him as a second father. My eldest daughter asked me to put him in our family tree even if he is not related to her because she does not want future generations to forget his existence, as he has contributed so much to our happiness!
A super darling-bear because he lets me be "Princess Petit Pois", the capricious child in me !
A great Friend and Lover!
His universe is full of treasures that I never tire of discovering, it is true and authentic !
Love in abundance… Now you know everything about my quest! Does the adventure stop here for me ?! Of course not because nothing is acquired, we do our best every day to keep this treasure, which is our life together and with our daughters, surrounded by people who are dear to us.
Edit 04/30/2020 : I broke up with Teddy. He was not my Prince after all. I strongly believed. But I am very happy with this adventure with him. He brought me so much into my home but our paths are parting.
I felt exhausted.
Here I am single !
I thank you for reading my personal story. It is your turn if you wish to tell me your quest and your story. I hope this has made you want to take stock of your life, just to realize that happiness is the road you travel.
---
To go further…

My safety net : a helping hand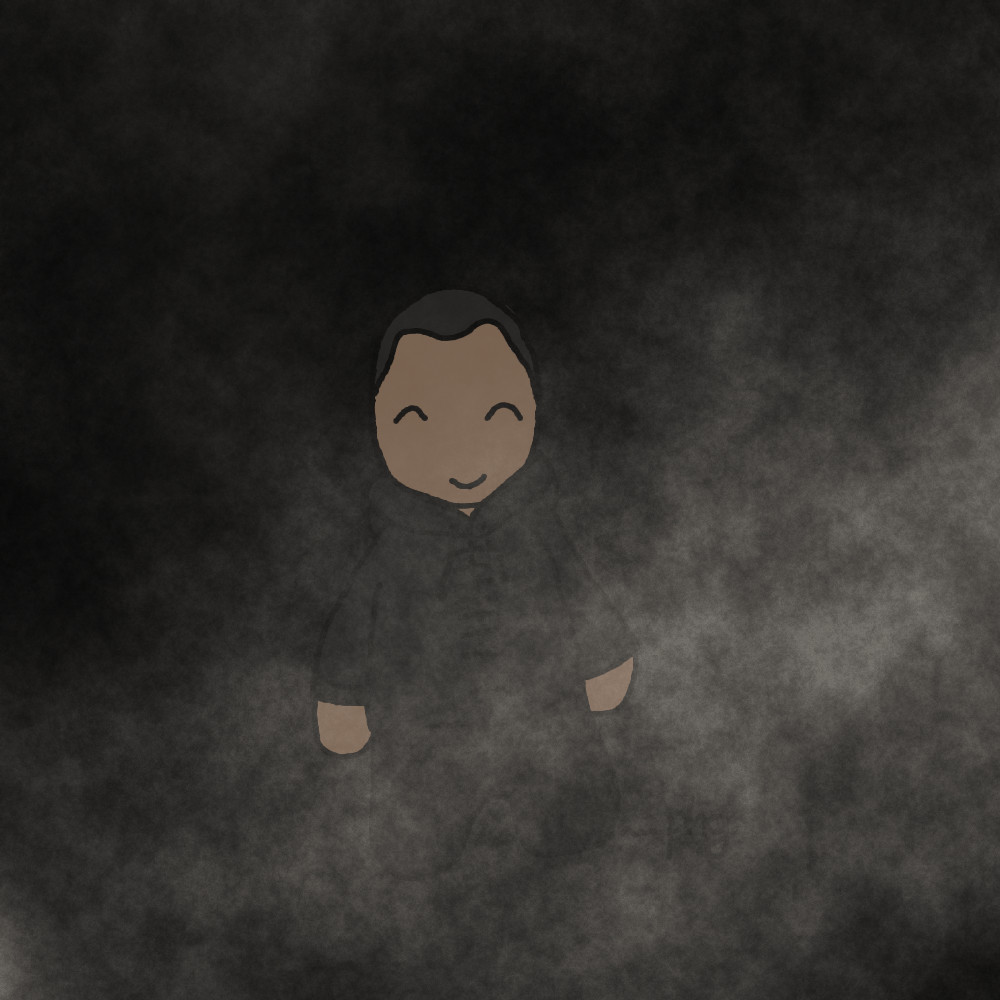 On my life path, I have a guardian. And he didn't choose to be, I chose him! It was a visceral evidence for me. If something terrible were to happen to me, I can count on this person. I always leave confident in the knowledge that when I am caught in a bind or in danger. In the darkness where I find myself, there will always be a hand outstretched to get me out of trouble! And for me that hand I see… It's my brother's 🙂
My brother, my sword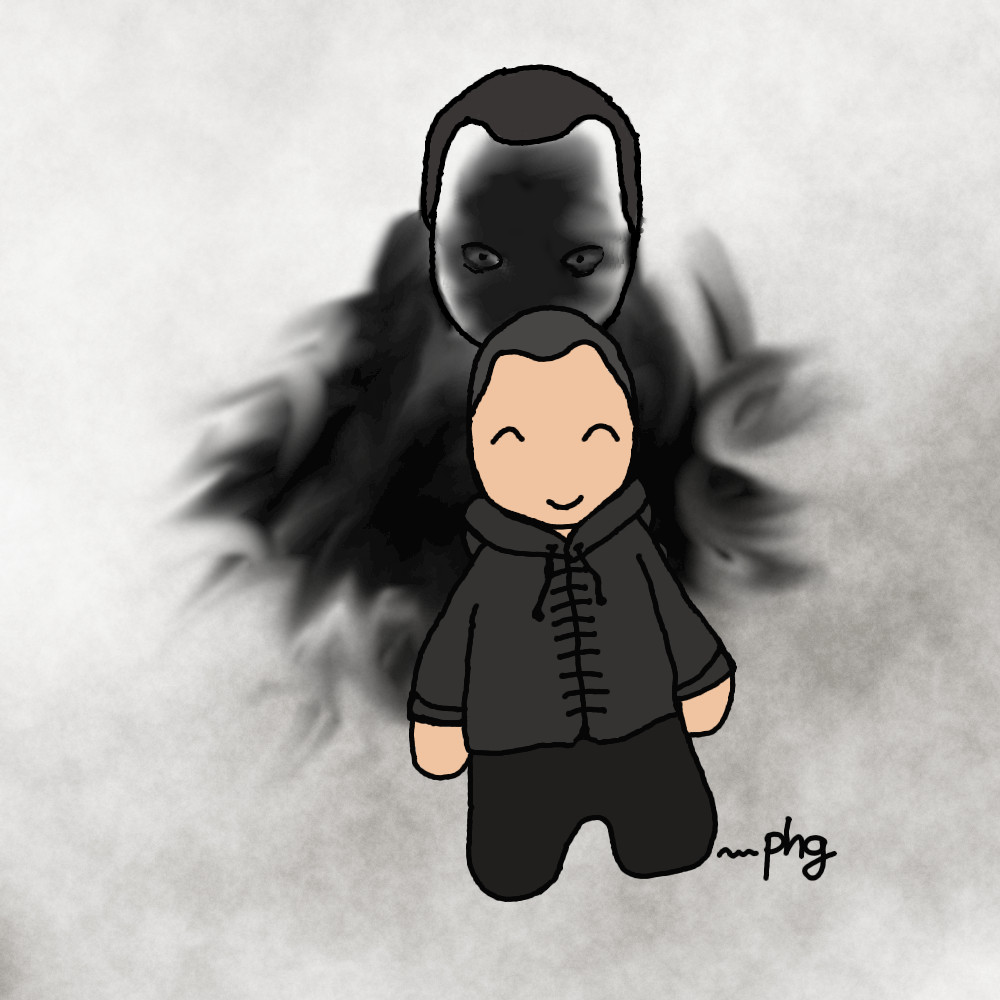 For example, I asked him to help me out of the hell of a manipulator. He was my last resort. He was my sword when I had no strength left. I felt like he was a horde of Chinese mafia all by himself. I know it's a fantasy, but that's how I felt when I returned to my people. My Dream-seller was less proud because despite all his grandiose words about how much he loved me, he didn't have the courage to come and get me from the Phong. He was afraid to explain himself in front of my brother. He preferred to blame me, threatening to start a new life with his mistress if I did not come back to him. Their departure for their world tour made me smile behind my tears, as if my brother's sword had chased them out of Polynesia !
The strength of my brother

I dread what would have happened to me if I had not had my brother by my side. For me, his words and writings are both accurate and inspiring. It is very strange, but he always finds the right words to inspire me! He is by my side despite the distance between us! He acts as an invisible thread. He is not necessarily there physically, he acts as a force. It makes me think, laughing, of that famous phrase in Star Wars "May the force be with you". The strength that my brother gives me accompanies me in the same way in my quests, and increases my power tenfold!
Gratitude
My brother, I see him as a little monk whose head I used to love to stroke. He has a smile to die for. He has a sense of humor, he is really funny, he is really nice. My brother is an OR person, he is my safety net! I want to thank him with all my heart for his love and his unfailing support. I am overflowing with love and gratitude towards him!
What about you ? Do you have someone you can count on when you feel like your world is falling apart ? Someone to whom the apocalypse would no longer be scary? I think it's important to have someone you can count on very strongly, to have that all-around confidence!
I have so many people to thank in my life path! I hope you realize it dear friends, parents, family, relatives, colleagues, strangers… that you have counted or still count a lot for me ! Receive all my gratitude here and now 🙂