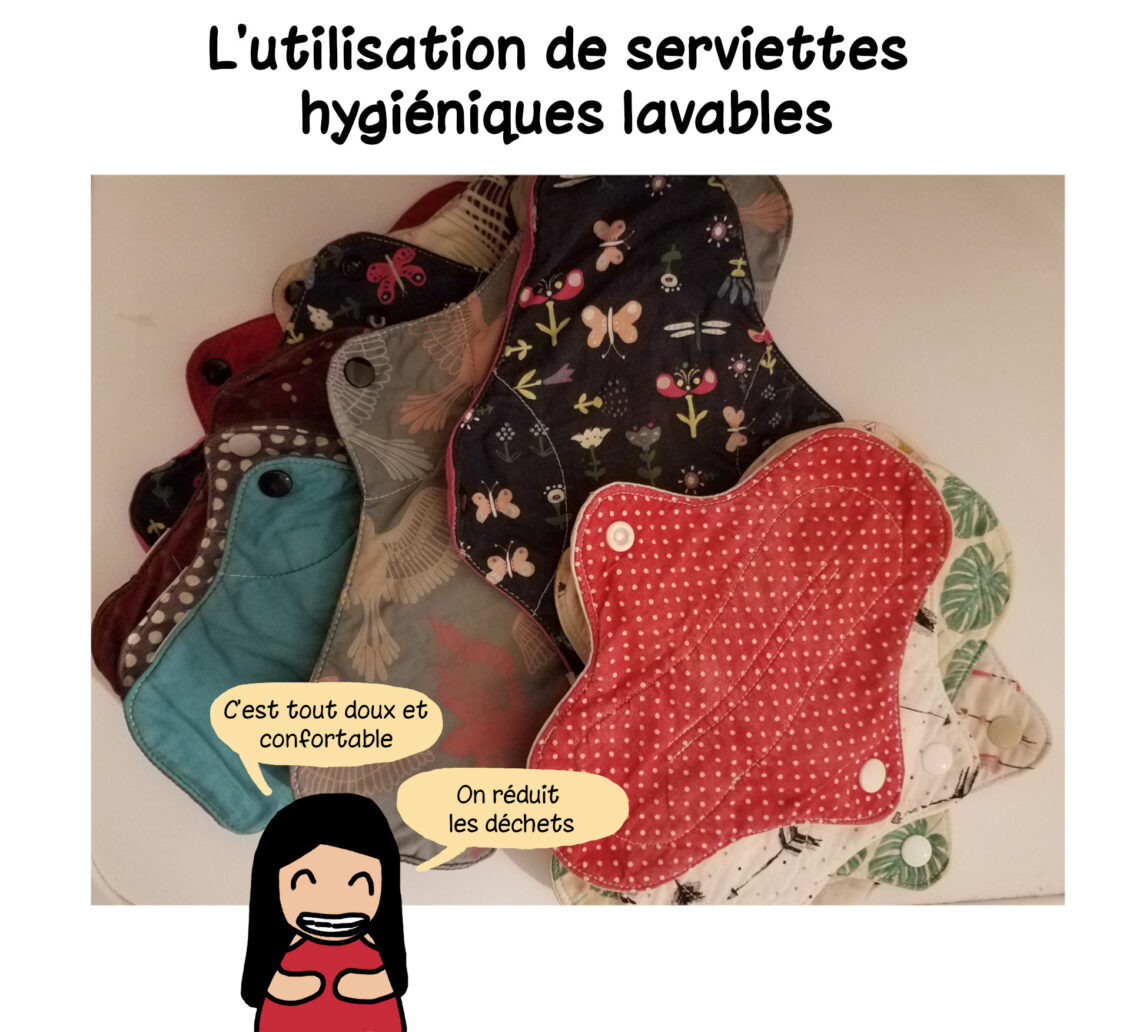 That was five years ago, I had to count every euro and re-prioritise my spending (although I've never been a spendthrift as I'm not very consumer minded). My first thought was about disposable sanitary towels, as I had been feeling guilty for months about throwing away panty liners that were often only slightly stained at the beginning and end of my period. I thought it was a shame to have to throw them away, what a waste! So the idea of having to buy tons of sanitary towels for my daughters for their first period did not appeal to me at all. So naturally I looked for a solution to avoid this!
I was delighted to learn that there were free distributions of washable sanitary pads at universities because some students are menstrually insecure. Here's a site I really like Aponi, a women's story born in July 2019 (it's very recent!):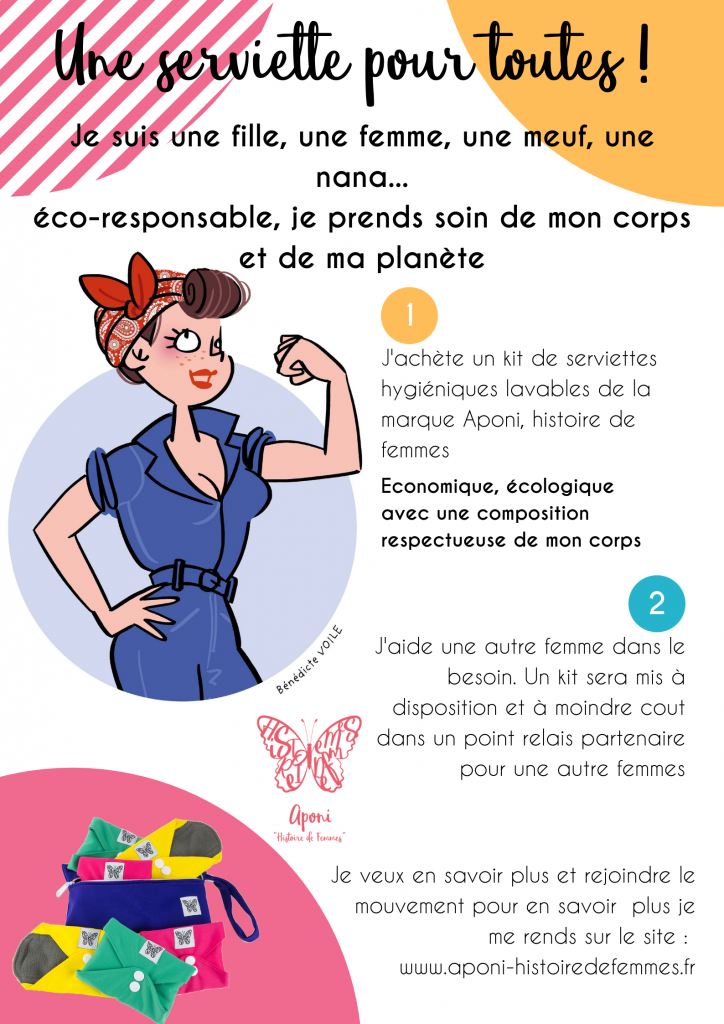 I've been using washable pads for 5 years now and my older daughter has taken to them too! It's so great that I just wish I'd known about it sooner!
The benefits of its use :
It is better for your health because the composition of disposable protection is harmful (with the inclusion of synthetic perfumes). This limits contact with toxic substances.
It's good for the planet, because disposable pads are single-use, whereas we can reuse them as many times as we like. The towels have a lifespan of 3-5 years. They are environmentally friendly.
It's a slight saving over 5 years.
No bad smell after hours of blood soaking. They absorb well.
No more unpleasant feeling of plastic.
There are nice fabrics and colourful patterns (It's like putting on pretty lingerie but no one sees it… Here we put on pretty towels!)
Washing is not that complicated and restrictive! You just need to reorganise and set up new habits.
Towel brands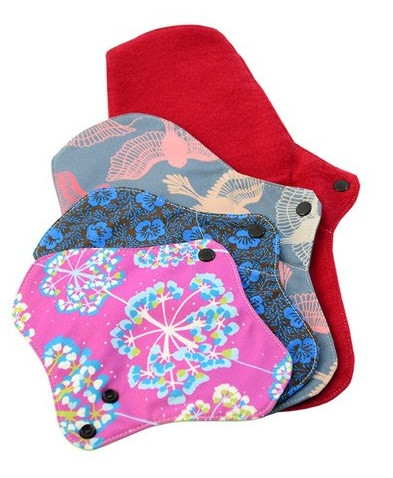 I use the towel sets at PLIM. Everything is well explained on their website and I am not disappointed with their products.
For Mimi it's the WASH brand, the Mummy-Bear offered them from Lou'vrac.
I'm tempted by the menstrual panties to get rid of the feeling of having a nappy. But that's for another time 🙂
How do I clean them?
I wash them in cold water and scrub them with stain-removing soap (I haven't found the right soap yet), then rinse them several times and leave them to dry. Sometimes the manual cleaning leaves a few stains. In this case, I put them in the machine with the next wash (at 30°C!).
I haven't completely banished tampons and disposable pads because sometimes they make life easier. They're good to have around in case of acute flemmingitis, travel, or for other reasons.
So would you like to get started? What alternative feminine protection do you use?
To go further…
Clip "I Got That Flow" – Let's break the taboos!