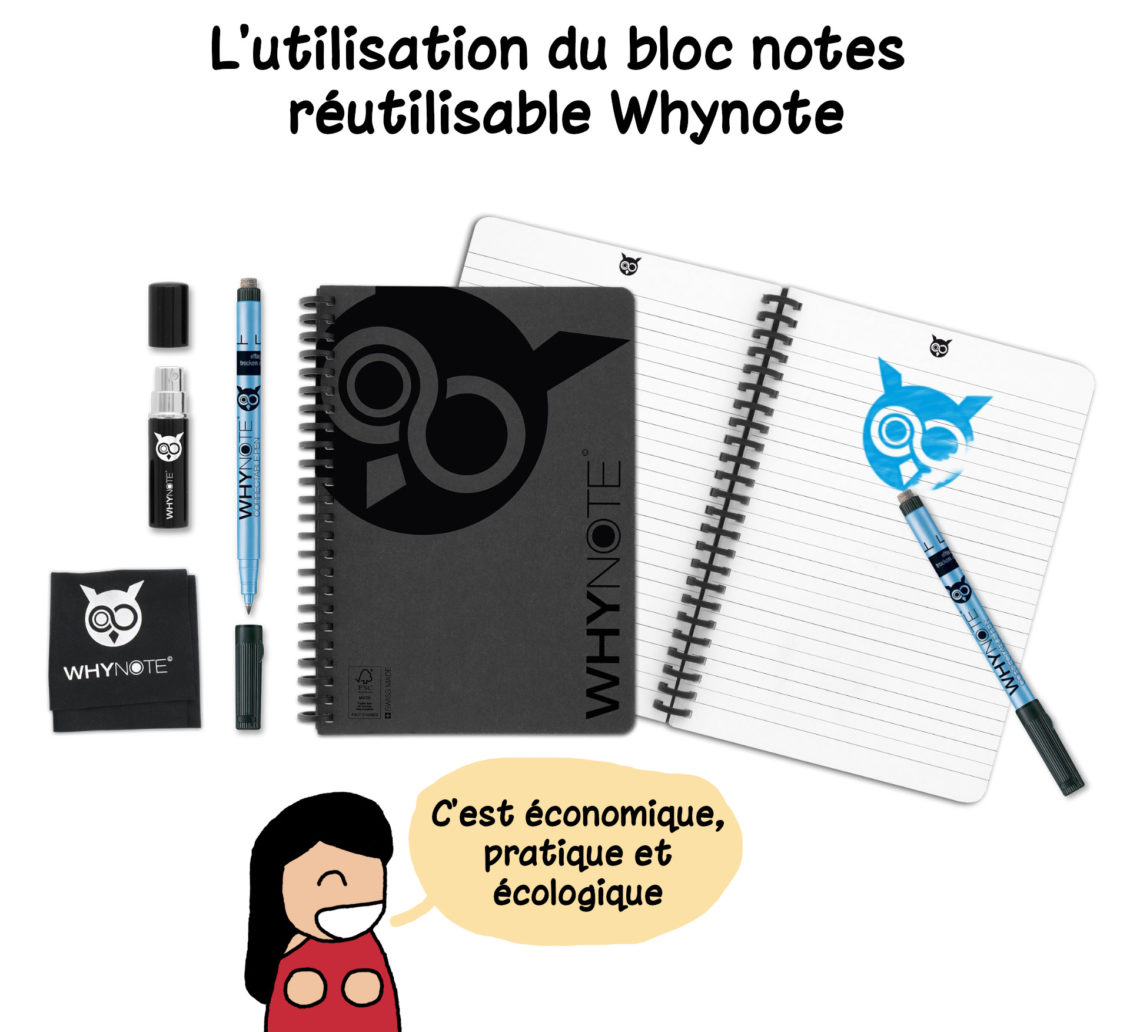 The Whynote reusable notepad
I've been using the ideal notebook since 2018 and it perfectly meets all my expectations. I am still in love with this notebook for three reasons:
It is economical: I no longer need to use small sheets of paper to write my notes and ideas that I throw away once they are used. Now I just erase! It works like a whiteboard. To find my way around the pages, I put pretty heart-shaped or cherry blossom-shaped paper clips on it and they act as bookmarks.
It is practical because it accompanies me wherever I go. You can even detach the sheets if you don't want to take the whole notebook.
It is an ecological product, so I produce less waste. This product is made in Switzerland with FSC (Forest Stewardship Council) certified paper. I let you discover this nice notebook on the official website Whynote, everything is well explained.
The A5 Booklet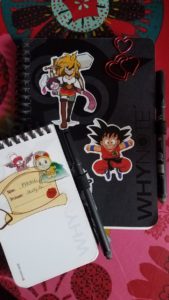 I feel lighter, my ideas better ordered thanks to this notebook. I write down my small and big projects for the year, my upcoming readings and viewings, my shopping desires, my blog posts, instructions, advice from friends, inspiring words, my do-to-list for the year etc. This notebook has become precious to me because it's like seeing myself through its ideas that come in, mature and take off to shine!
The pocket notebook
This is the notebook of the present, which always stays in my bag! I write down what I mustn't forget to do, what I have to do in town, my daily purchases. It's a bit of a catch-all for the present! Mimi thought it was so cool the way I use it that she asked for one too! So I was happy about that! Now she can personalise it with her own stickers!
So this pocket notebook is very practical because I feel like when I'm away from home, I can keep track of all the treasures I come across in my daily life.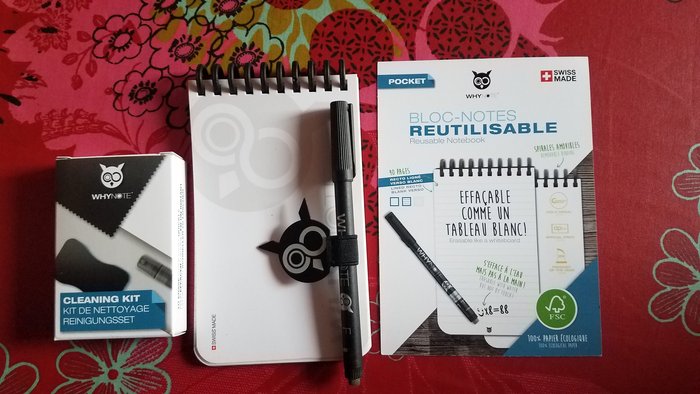 Erasable post-its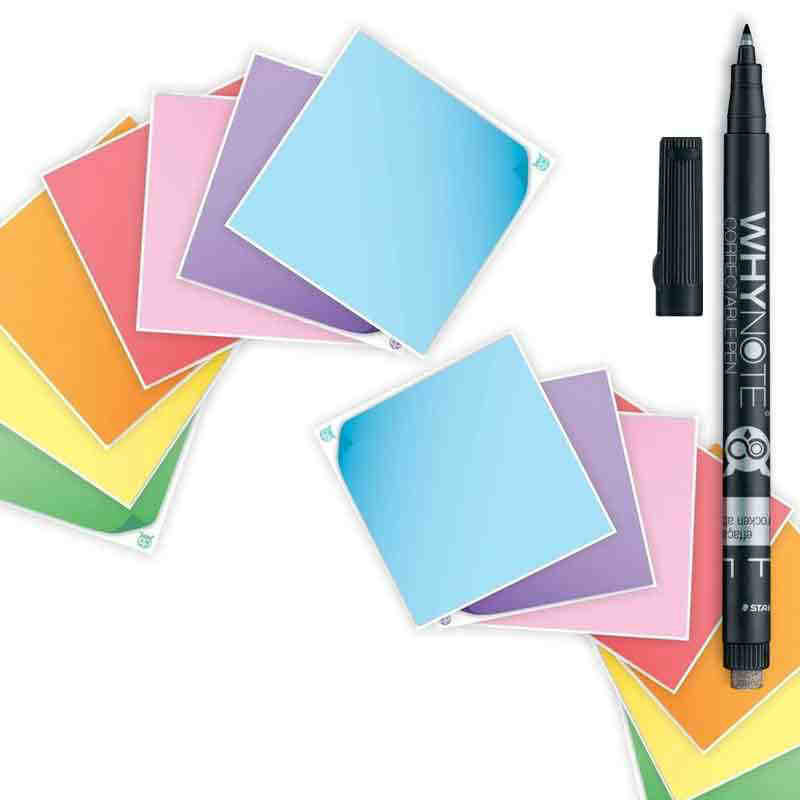 They stick well everywhere. I use them to put the list of prepared meals in the freezer. I also write sweet nothings and I'm sure you'll find lots of other ideas you can do with them!
So, are you excited about these erasable products?