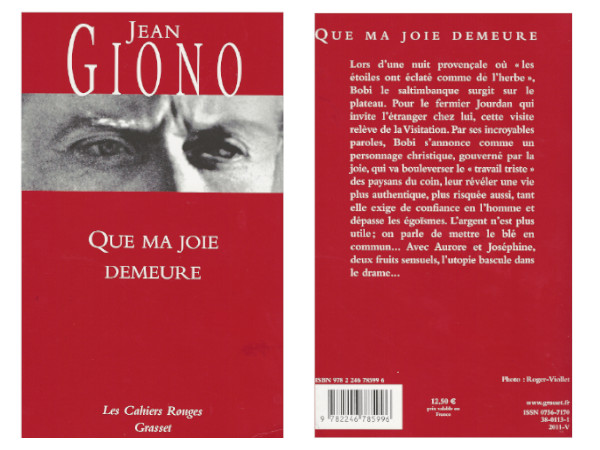 Que ma joie demeure by Jean Giono
This is the second book that my soul mate gave me as an invitation to travel. I really like this idea that we can travel together in a certain way, if we can't really travel. (Yes! I have limiting beliefs and fears related to small and big trips). And following the confinement-deconfinement, I was totally lost… I had lost a bit my joy of living, of smiling at life. So this book "Que ma joie demeure" (Let my joy remain) was what I needed to welcome my emotions…
The universe of Giono is the Soul of the World. And I feel my soul wanting to connect to this Mother Nature, to the universe of the mountains with its valleys and dales as far as the eye can see, populated with shepherds and goats! Moreover, when I read this book, it makes me think of my best friend who lives in the countryside among cows, cultivating his vegetable garden, living surrounded by beauty every day despite the fact that it requires maintaining the land, working the earth.
Feel the joy
This book is about the simple things in life. Of the simple happiness linked to nature. Such beautiful words, it can be read but also felt. Yes, this is what is exceptional for me, the universe of Jean Giono teaches me to FEEL what surrounds me.
It is the story of an encounter under a starry night (It made me think of Nounours who often has the joy of observing the starry sky in the Ardèche mountains – one day I will go and see it with the girls!) on the plateau of Grémone in the Alpes de Haute Provence, between a farmer, Jourdan, and Bobi, an acrobat who accepts Jourdan's invitation to stay with him. Can you cure leprosy? Leprosy is love without a job… Bobi is different and can cure them of leprosy apparently. He is different in the way he talks, in the way he tells things, in the way he sees joy and spreads it. This is how Bobi will change the lives of this little world.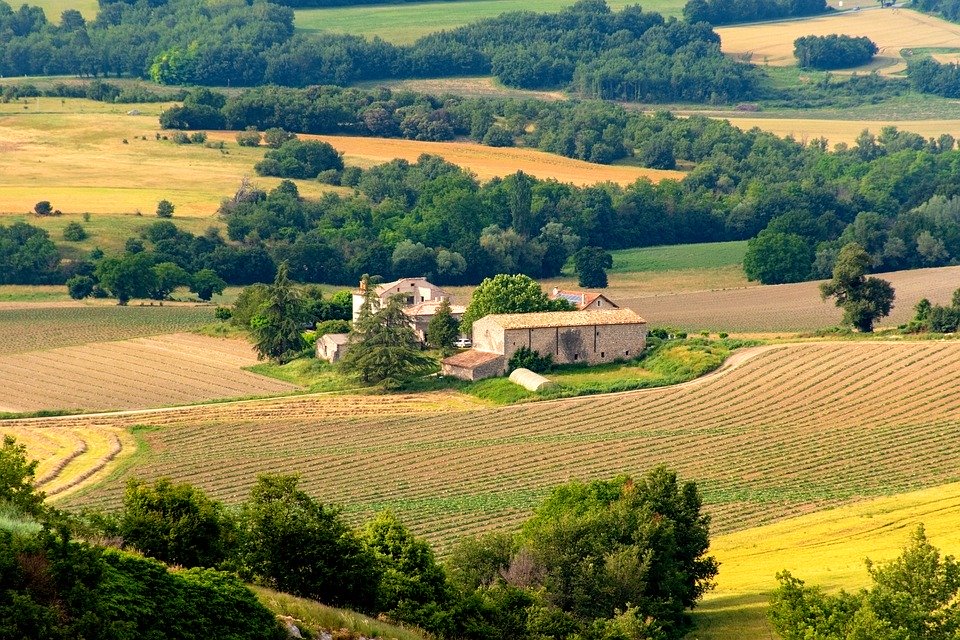 The characters are really very endearing, with a big heart and great generosity towards their fellow man. Moreover, their unusual names, Honorine, Randoulet, Zulma, etc., bring a special flavor.
This book is about human life! This book is full of life wisdom! It is an ode to life and love! And of course, to death which is part of life, which we must accept and welcome because it is also a renewal!
An ode to life
This book is a nugget. There is so much to say about this book! I'm just going to reveal a little further on two things that I really enjoyed about this book, which made me feel:
Joy! This simple joy through small pleasures that make us smile. Little things that remind us that we don't need much to be happy.
The beauty of encounters and how an encounter can change our life, change our way of seeing life, our daily life by really contemplating the beauty of nature: looking at the starry sky, admiring the flowers, smelling the smell of the woods, listening to the sound of the night, observing the birds etc.
The beauty of friendship, checking in with our friends, sharing the joy around us and within us.
The beauty of nature made of poetry, of the heart of men, it warms the soul.
To live again, it made me want to celebrate this life that surrounds me, to dance, to love life, to spread joy.
Acting with awareness
What I loved was the warm atmosphere I felt throughout the book. I could feel all those little nothings, those innocuous everyday gestures, both wonderful and soothing. Like when I read the way Jourdan lights and smokes his pipe, when Honorine cooks, "she is leaning into the smoke of a potato chowder". Or when Bobi had lit the fire downstairs. "He was warming his hands one after the other, then his feet, one after the other, then his hands again. He was like a wheel that the cold had set in motion".
I realize that all of this is a form of mindfulness meditation. Being aware and grateful in the present moment. Feeling that we are here, whole, inhabiting this body, this heart, its desires. Always doing things with mindfulness and love. This is how joy can always remain within us…
What is the purpose of wheat?
I found this exchange around the harvest of Jourdan's wheat in Bobi very beautiful. He makes bread for himself and his wife Marthe, he resows to have new wheat, then with what remains, he sells it and makes money. He puts the money in his wallet, shows it to Martha proudly and puts it in the cupboard to save money. And then he realizes that he is a leper! He says: "When you do nothing for the leper, he becomes more and more leprous".
I loved these words which are well said. What is the point of saving if we can't enjoy ourselves now and have to put off living until later? What if the fruit of our labor was to benefit others without expecting anything in return? This is what Bobi answered to Jourdan: "Work is lost. For he has forgotten to love the world!" And from there, Bobi shows him how to cure leprosy by sharing the wheat with the birds.
Bobi was surprised that there were no birds in Gremone. But you only see them in the woods," Jourdan replied.
"It's the big freeze outside. There is nothing, neither in the sky, nor in the earth" said Marthe. So Bobi takes the 50 kg bag of wheat and empties it on the dusty ground, and invites Jourdan to observe through the kitchen window. A bird goes by… He watches this bird… It's a greenfinch, it started to eat… Then Jourdan started to stuff his pipe and make jokes to Bobi, always glancing at the bird. I could feel his joy in watching the bird…
Then little by little, many birds came to eat, each with their own colors, a nice living picture visible from the kitchen! There were at least thirty of them: a draina, a turquin, a seven-colored tanager, red, blue and black bullfinches, a bunting, a goose, serlis, tarins, agripennes, goldfinches, vengolines, linnets, jauniers, sizerains, titiris, passerines, rousseroles… etc!
It was wonderful this dance of birds. The house became joy and love. I like that very much. They wanted to speak to express their feelings about this beauty, but no words came out, and they just let themselves be guided by beautiful new thoughts. So this is what loving the world is all about, I thought. And later Jourdan grew a field of daffodils for her neighbor Helene (whose husband had recently passed away) because she likes it because it's for everyone, and she can come to this field to admire it as she pleases. I found this very beautiful and moving!!!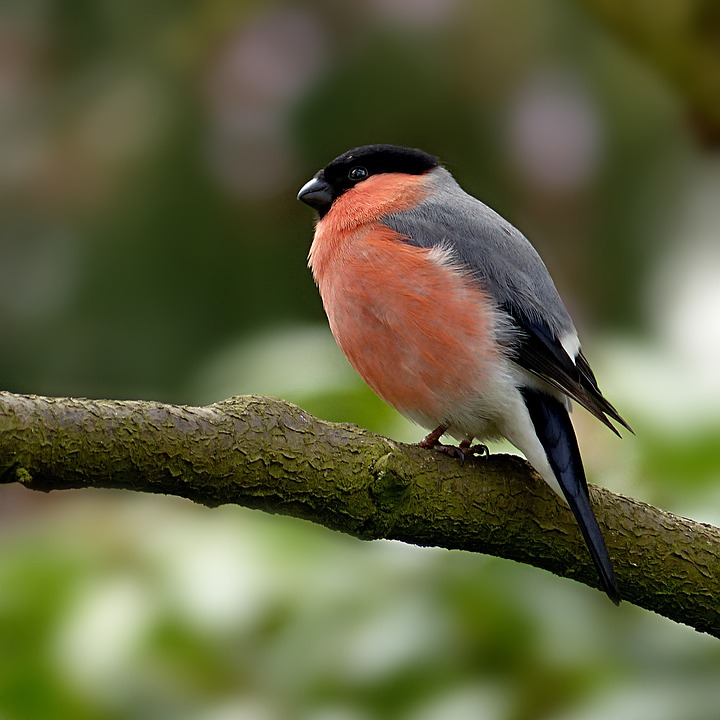 I was frustrated that I couldn't imagine these different birds in my head! So my soul mate gave me the book "440 birds – the nature essentials from Delachaux" to complete my desire to discover them! One day I will have fun identifying birds in the wild!
The deer and its hinds
Bobi asked if there were any animals because they give us a lot of joy. Jourdan talks about hares, deer… But all that was a long time ago… So Bobi decides to go away for a few days… and comes back with a deer, tamed. He is beautiful and everybody wants to see him. He is a free deer named Antoine. And he will help them.
Bobi has the idea to buy a doe or two for Antoine. Some of the others are reluctant, because buying deer for Bobi's deer means that everything will be Bobi's, all by himself. So he has to convince the others that they are mistaken, that we think we are rich by keeping things for ourselves, but it is what we give away that makes us rich. The deer belongs to everyone!
So they got the idea to go and get deer (instead of buying them) in the forest of Nans, and release them in the woods. They would have little doe and little deer, and then there would be hundreds of them. And to do what with them? Nothing! Just for the pleasure of seeing them free. I thought that was wonderful.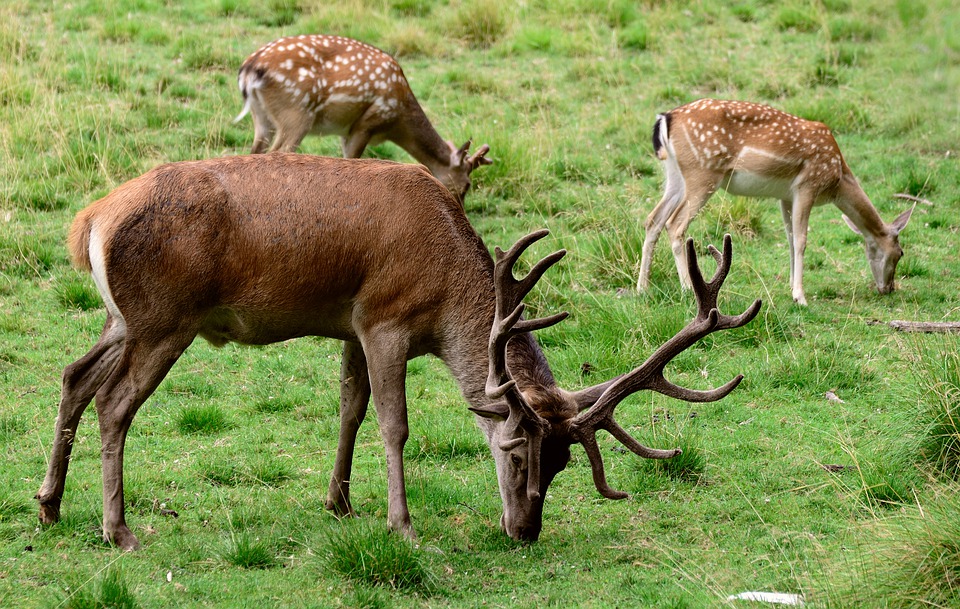 I love the deer, what it represents. It's an animal that inspires me a lot and that evokes in me beautiful things, rather dreamlike and fairy-like. So when it was about deer, I was lulled by my imagination.
Excerpts from the book
There are so many beautiful things to note, to quote, but I'm only going to quote three so that you can discover the other treasures that resonate within you! There are so many words that resonate with me.
Youth," said the man, "is joy. And, youth is not strength, nor flexibility, nor even youth as you said: it is passion for the useless".
"Everything can be healed, but we do not know how to choose, and one who knows is better than ten who seek.
– Usually, she says, I am not loved.
– Why say usually. Because," he continued, starting to swing his hand again, "if one doesn't love you, if two, if three, if fifty don't love you, the one who arrives after the fifty will perhaps find reasons to love you, and when you go with him on the roads you will no longer think of the fifty, but of him alone, and you will say: usually, they love me.
This book is a nugget! Everything is beautiful: the words, the detailed description of the places, the feelings, the actions of the characters. Everything is so well described as if the author was inviting us to open our hearts to be one with nature, the soul of the world. I highly recommend this book because it was a beautiful journey!
---
My awareness
Joy is essential. It is Life. It is the Source. Learning to cultivate this joy is like feeding this fire that is within us, having this spark of life that will never leave us! This flame that allows us to be happy even when we are alone. Once I finished the book, I now have to live my life to realize my dreams by going to feel this nature with my own eyes.
Here I am ready to give my opinion on this book after having realized my dream which was to discover the universe of the shepherds with its sheep (cf the book The alchemist), its valleys (that I wanted to discover many times with envy by watching the anime Heidi) and the mountain villages of Jean Giono.
From now on, when someone talks to me about mountains, I will remember and relive this beauty! I am filled with gratitude for this beauty that inhabits me. It's amazing, once I was surrounded by this mountain beauty, my stomach ache (related to the stress of confinement-deconfinement) totally disappeared!
Thank you to my soul mate for accompanying me and holding my hand to take the step… a small step… to paraphrase Neil Armstrong "A small step for me but a big step for my soul". To act while feeling good is to surround oneself with light, to be light for oneself but also for others. I imagine humanity to be more luminous.
Thank you also to Nounours, for his beautiful thoughts of encouragement, because he knows that I need it. For others it is not much but for me it is a big step in my personal realization!
Thank you to my sister for listening to me and helping me to find a refuge to recharge my batteries.
---
To read… Regain…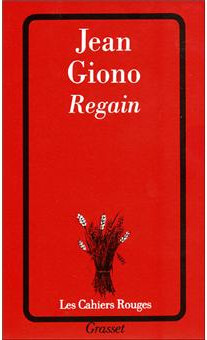 I found this book more difficult to read for me. There were so many words I didn't know. Most notably, there is the word "zonzon" which I thought was cute :). I'll let you discover its definition if you don't know it.
There are beautiful passages in this book that warmed my heart:
I think that in life, we are too stupid all the time. When we have good things, we're always there saving them for tomorrow. For what we are on earth!

Enjoy life every day
It will pass. It's safe now. He understood. It will pass the day when we put on the table, over there, in Aubignane, in the last house, the loaf of bread, warm and heavy, the bread that they will have made themselves, the three of them: him, Arsule and the earth.

The Earth is abundant
The real thing is that they long to be alone in their silence. They are used to the great empty fields that live slowly beside them. There they are cemented, flesh against flesh, knowing in advance what the other is thinking about, knowing the word before it has passed the mouth, knowing the word when one is still painfully forming it in the bottom of the chest. Here, the noise cut them like a knife and they needed, all day long, to touch each other with their arm or hand to satisfy their hearts a little.

The city is noisy so they thirst for silence and to touch each other to feel their love through the hubbub of the city…
"I am serviceable more than another…"

I didn't find this word. And I read that Giono invented this word which comes from the English Serviceable.
He collects his braies; the velvet is still swollen with water. He twists his shirt, then he ties it on his belly, then he puts his shoes. She looks at him to make. She knows what will happen: it is very simple.
– Come, says Panturle, we go to the house.

And this is how Panturle found a woman…