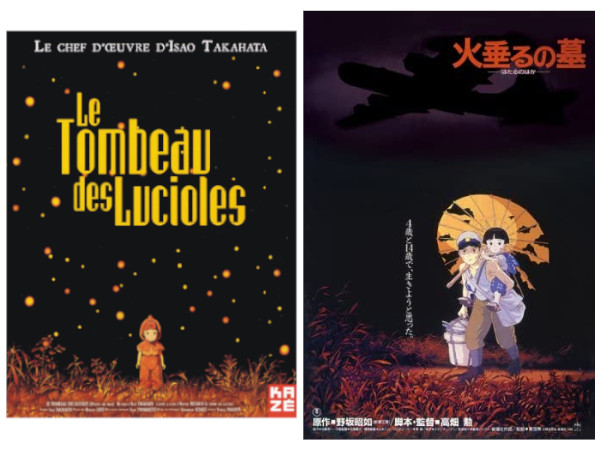 Grave of The Fireflies (1988)
The transience of life
This is an animated film inspired by the autobiographical book "The Tomb of the Fireflies" by Nosaka Akiyuki, whose story takes place during wartime. The title says it all: "The Tomb of the Fireflies". In Japanese culture, fireflies represent the souls of the dead and are a symbol of the transience of life.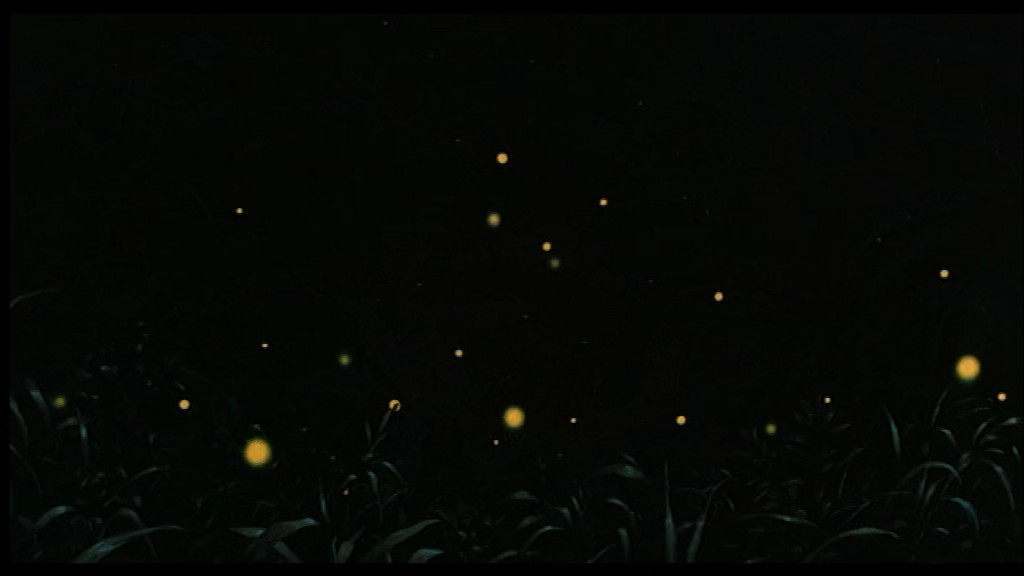 The beginning of the film is memorable and moving. I found the appearance of Setsuko's spirit as the box of fruit candies (containing her bones) is thrown away to be a thing of beauty. I was seduced and moved by this moment of magic: lights flickering, they are fireflies in the darkness of the night… and we find Setsuko followed by Seita, hand in hand, they leave, reunited in death. Through their ghostly flashbacks, they show us how they lived…
I felt all the innocence and purity of these two children in this scene. It moved me and I cried. The title sums up the short and fleeting life of 14 year old Seita and her 4 year old sister Setsuko.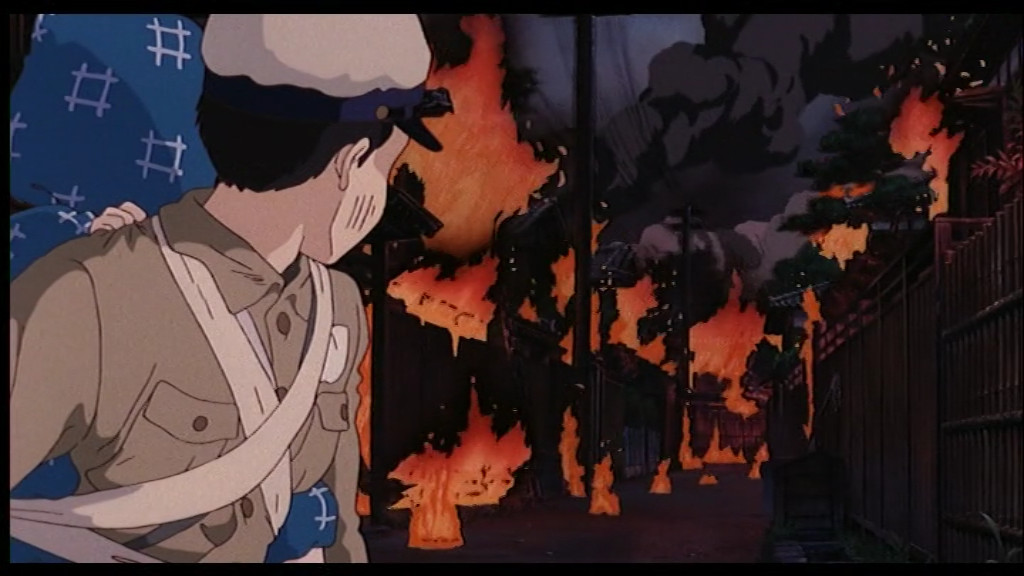 They are orphans following the death of their mother during the bombing of Kobe in the summer of 1945. Their father, an officer, left for the war. As agreed, they were taken in by their aunt in Nishinomiya. At first their aunt was welcoming and warm, but this only lasted for a while, after which, under the pretext of their idleness, she became unpleasant with them, to the point that Seita decided to live alone with his sister. They had to find a shelter, their refuge. Left to themselves to survive in a world at war, but happy to be together!
Brotherly love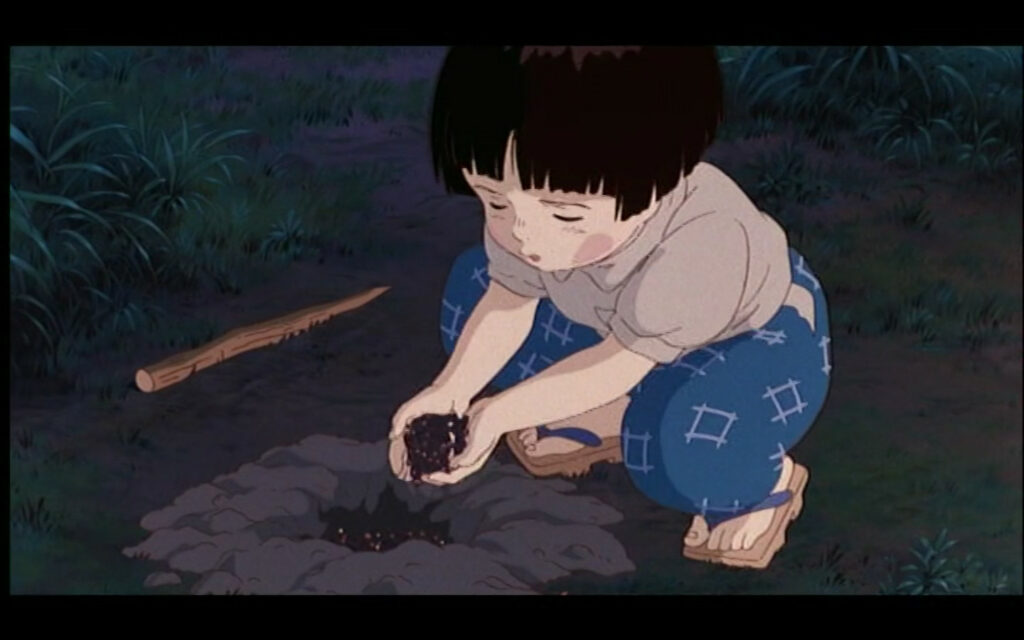 I found it so beautiful the way Seita takes care of his little sister. He does everything to protect her and to make her suffer as little as possible from this war despite the death of their mother, he even tries to hide this news from her. He takes her to the sea to forget the war, he takes the initiative to live in a shelter with his sister to protect her from her aunt's reproaches. They are free and enjoy building their shelter together. But they are left to their own devices and are soon caught up in reality… Seita is a child, he lacks lucidity and maturity. He could have listened to the advice of the peasant who asks him to go back to his aunt and apologize. But Seita preferred to plunder houses and fields… until the day he got caught…
Setsuko is also brave, she has this emotional intelligence, this innocence of the heart, she is really adorable and very touching. She used to tell her brother that she was making a grave for the fireflies like their mother. She knew from their aunt while Seita wanted to protect her… He could finally cry in front of her, mourn with his sister. Once, Seita had been beaten. At one point, he started to cry in front of her. She asked him why he was crying: "Are you in pain? Do you want us to go to the doctor and give you an injection?"…
These scenes are really poignant, these exchanges remind us of this brotherly tenderness. Seita plays the strong one but he forgot that he was a child and that he had the right to cry… There are really very hard scenes that a child should not live through…
Symbolic objects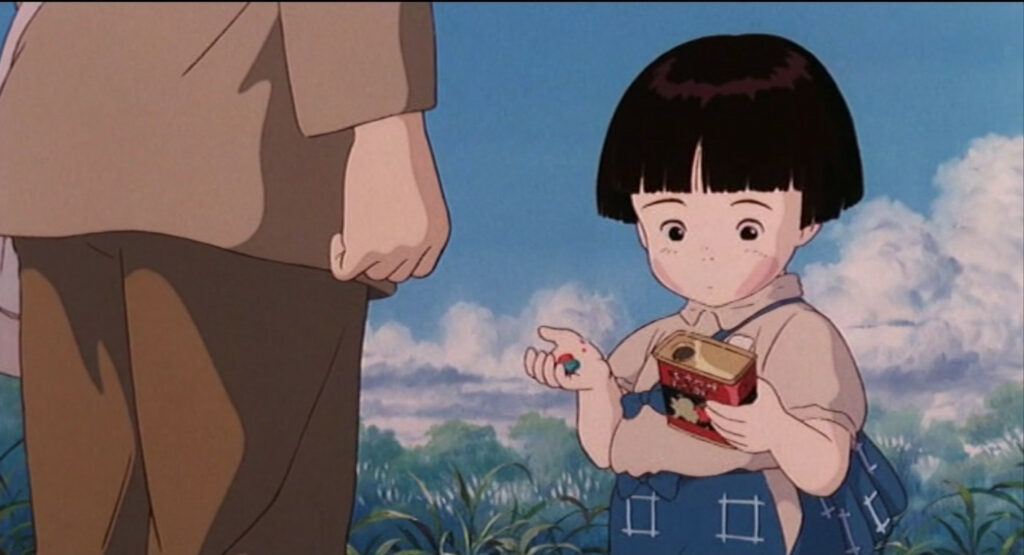 The scenes have a symbolic message through the objects. This is what moved me the most. Like this ring of their mother that Seita put back in Setsuko's treasure purse, this fruit candy box that always makes Setsuko smile when she is sad, or this doll that keeps her company when Seita is not there…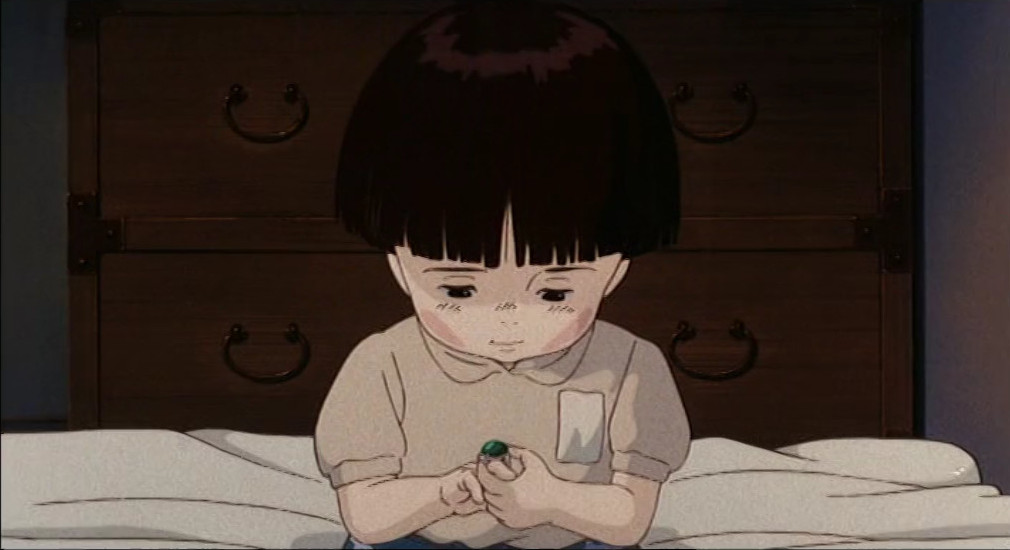 I love these kinds of treasures because they are a symbol of the love of the giver and receiver. Let's surround ourselves with objects rich in meaning and love rather than drowning in impulsive consumption of meaninglessness. What would you like to take with you as treasures if you were in their situation?
A promise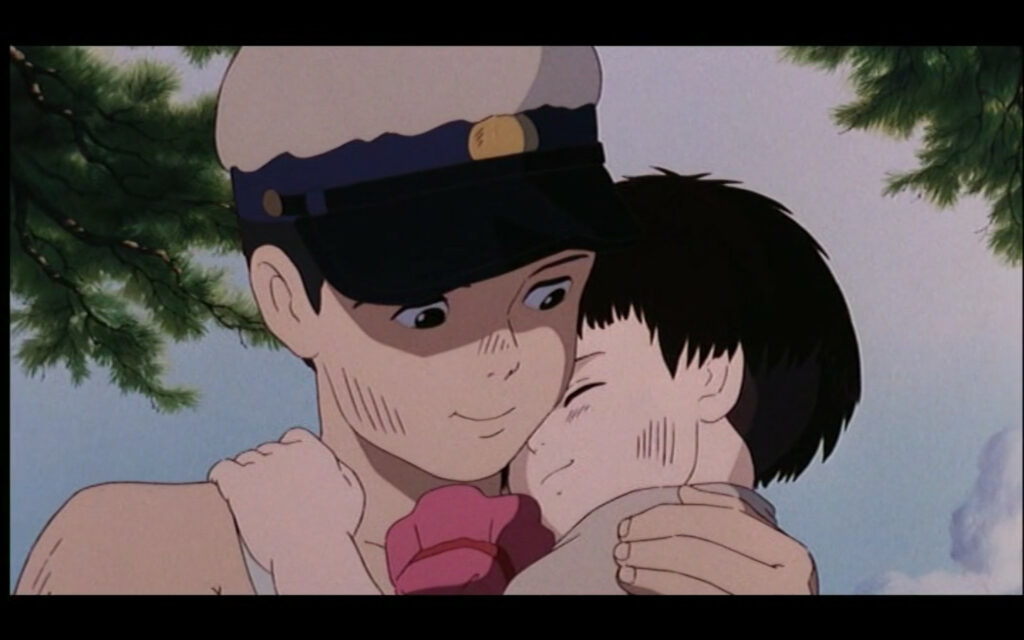 This promise made to her sister, weakened by malnutrition: "I will always stay by your side, I promise" touched me a lot. Being there for each other.
At the end we can see a tribute to little Setsuyo who breathes the joy of living in this refuge where we see her little corner of paradise. This simplicity of life that she has, running around, marvelling at the little things and being creative.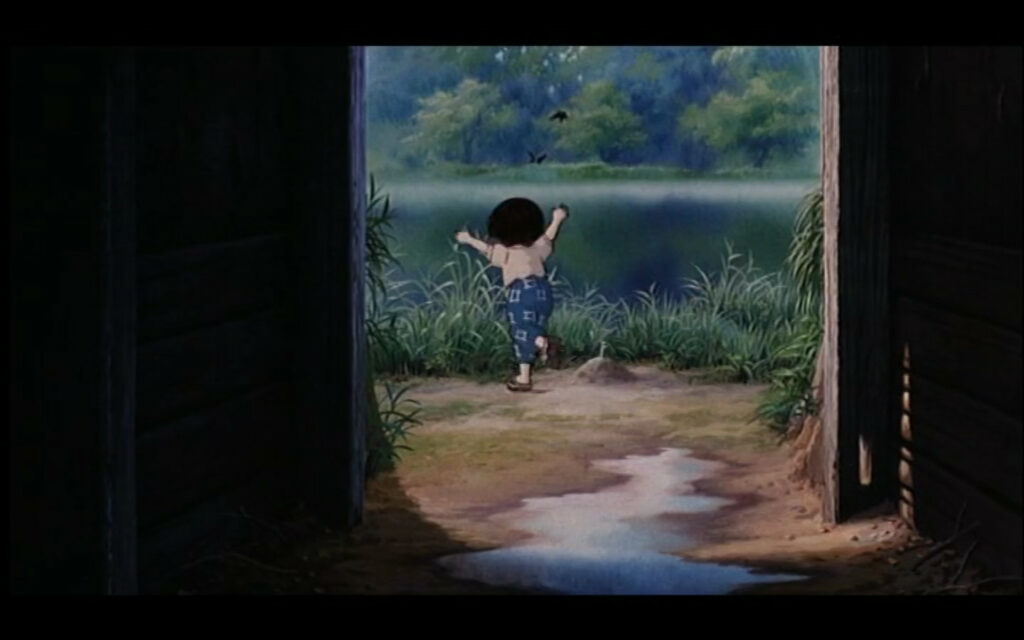 Children's promises are the most beautiful because there is no interest behind them. Just being there, together. I liked it when at the end I saw two butterflies (again, signs for me!) flying and then Setsuko tried to chase them, leaving us with one last laugh to show her joy of life. She is happy because she is with her brother. That's the most important thing. This is how she lived despite the horrors of life!
Hope…
This anime is really sublime, dark but beautiful, it highlights the reality of war, and dazzles us with the beauty of the heart of these children.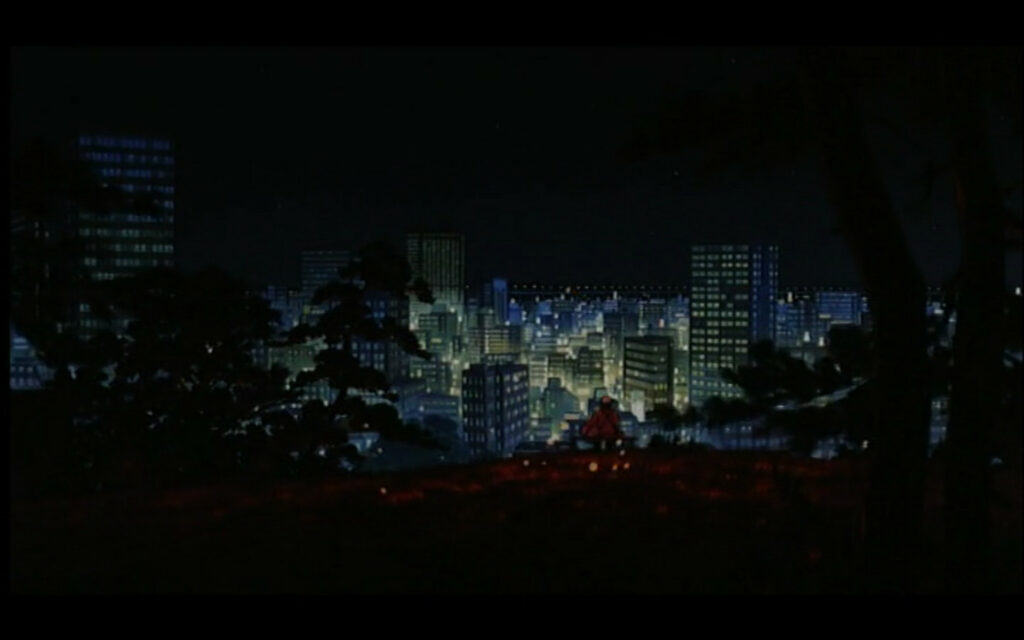 What I could understand in this anime is that in life, we must accept that everything has a beginning and an end. Nothing lasts forever and in the end, life goes on despite its human tragedies and horrors. There is the birth of the new Kobe lit by the light of skyscrapers, signs of transformed (and resilient…) human lives. This life is transformed by the hope of people. These two children could live there if they had survived…