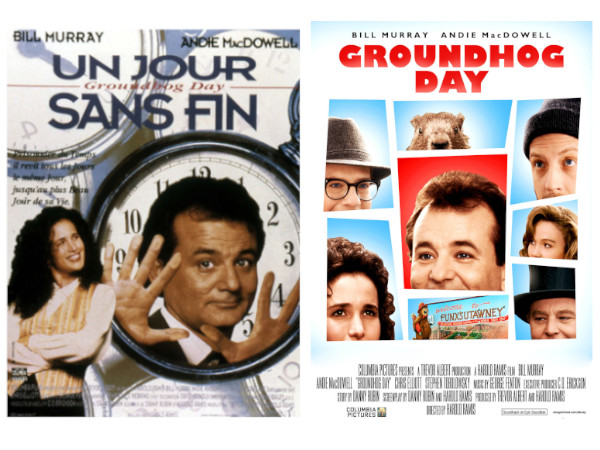 I saw this movie again trying to make my daughters discover it but they were not interested that day and so it will be for another time. It's always a pleasure to see this timeless cult movie again, with a beautiful love story on a background of existential questions about the meaning of life and being!
Phil Connors is a weatherman who every year for the past 4 years has to go to the Groundhog Festival in the town of Punxsutawney. The fact of interviewing the groundhog does not delight him at all and he has only one desire it is to leave very quickly this city of rednecks. He is accompanied by Rita the producer and Harry the cameraman. Both have to put up with Phil's cantankerous and unpleasant character. Following a snowstorm, he finds himself stuck in this town he hates and spending the night there. The day after he wakes up, he realizes that he is reliving the day of the groundhog on February 2nd and not just once! But how will he get out of this time loop?
Every time I watch this movie, it leaves me with a feeling of power over what I can accomplish. We all have the power to transform our lives by changing our habits so that we don't get stuck in a life that doesn't suit us or no longer suits us! As the Dailai Lama would say, "Everyone is the master of his or her own destiny; it is up to us to create the causes of our happiness". So I liked to see the extraordinary evolution of Phil who knew how to give a meaning to his life, a reason to get up every morning with enthusiasm and the fact of living indefinitely the same day does not bother him anymore.
The glass half full or half empty?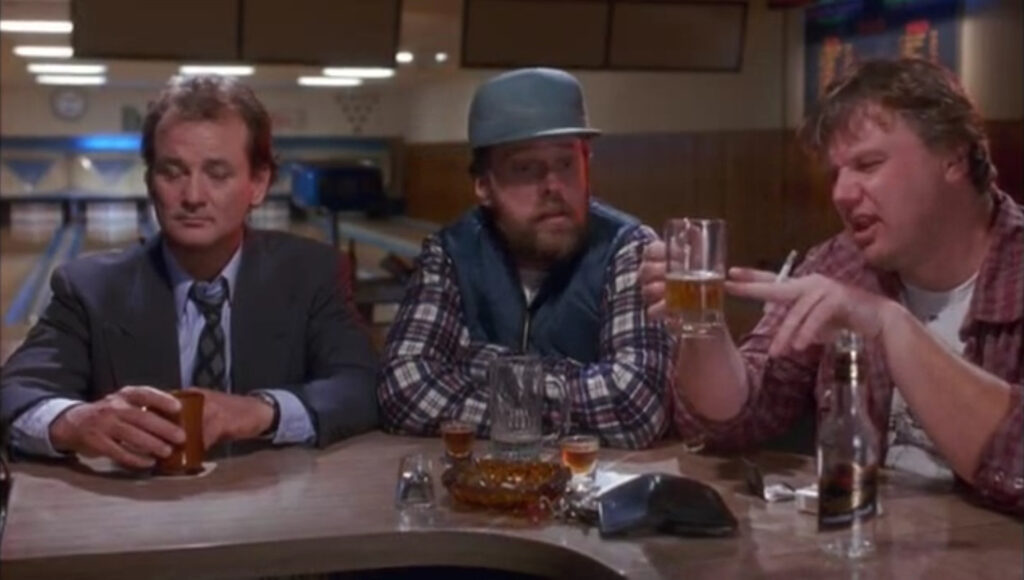 Living the same day, Phil's first reaction was to seek help from Rita. This led him to do brain tests and to consult a psychiatrist. All this does not give him a solution to get out of the time loop. He ends up in a bowling alley moping around with two guys. I found this scene amusing to see Phil confide in the towns people (even though they call them rednecks and unworthy of him!). One talks to him about the glass being half full and half empty. And when Phil asks them what they would do in his place if they were living the same day again, stuck reliving the same things no matter what they did. So one of the guys said, "That would be a lot like my life!"
So it's funny how even without living in a timeless loop, you can be trapped in your routine and not know how to unlock the situation. Sometimes it turns out that the external elements (here the medical profession) cannot do anything for us if we are not ready to make a profound change in ourselves! If we don't know what we really want to have a better life, we can't act to get the life we want.
The pleasure of excess
True to his egocentric and cynical character. He chooses the easy way by doing whatever he wants without suffering the consequences since there is no tomorrow or future. He can enjoy the pleasures of life without worrying about morality. Phil has a lot of imagination and energy to realize his projects. He realized that he was in love with Rita and he will do everything to conquer her by getting information about her to better seduce her. But each time, it ended with a slap.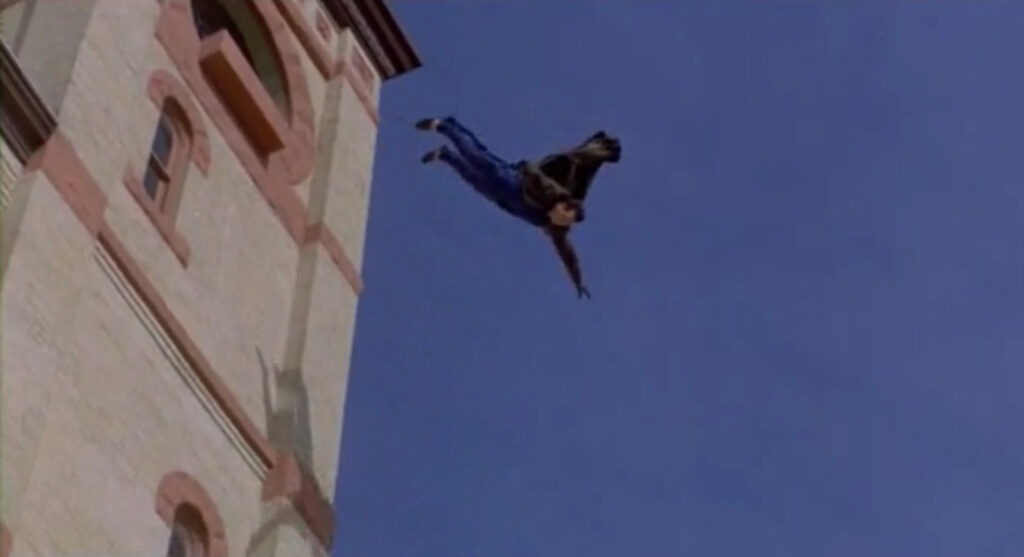 The vision of his many slaps that he received from Rita seemed to me to be eternal! It seemed cruel for Phil to do this to himself. Didn't he understand that his method won't work? Wanting and wanting to possess Rita is selfish and not love. Rejecting Rita has had an impact on his morale as well as creating relationships with others without experiencing long-term joy once he has taken advantage of them (sleeping with every woman in town for example). He loses his self-confidence until he becomes depressed and commits suicide several times. This is comical, because he is somehow immortal. How will he get out of this depression? How can he fill his emotional void?
Change yourself!
So at the end of his rope, that day, I liked to see him bare in front of Rita, to explain what he is going through without trying to convince her or to control the situation. He let go. And that's how Rita believes in him and is willing to spend time with him until the night. The scene of them on the bed is very moving. Phil gives himself to her without fear. We discover this "new" Phil the following days, more helpful and loving.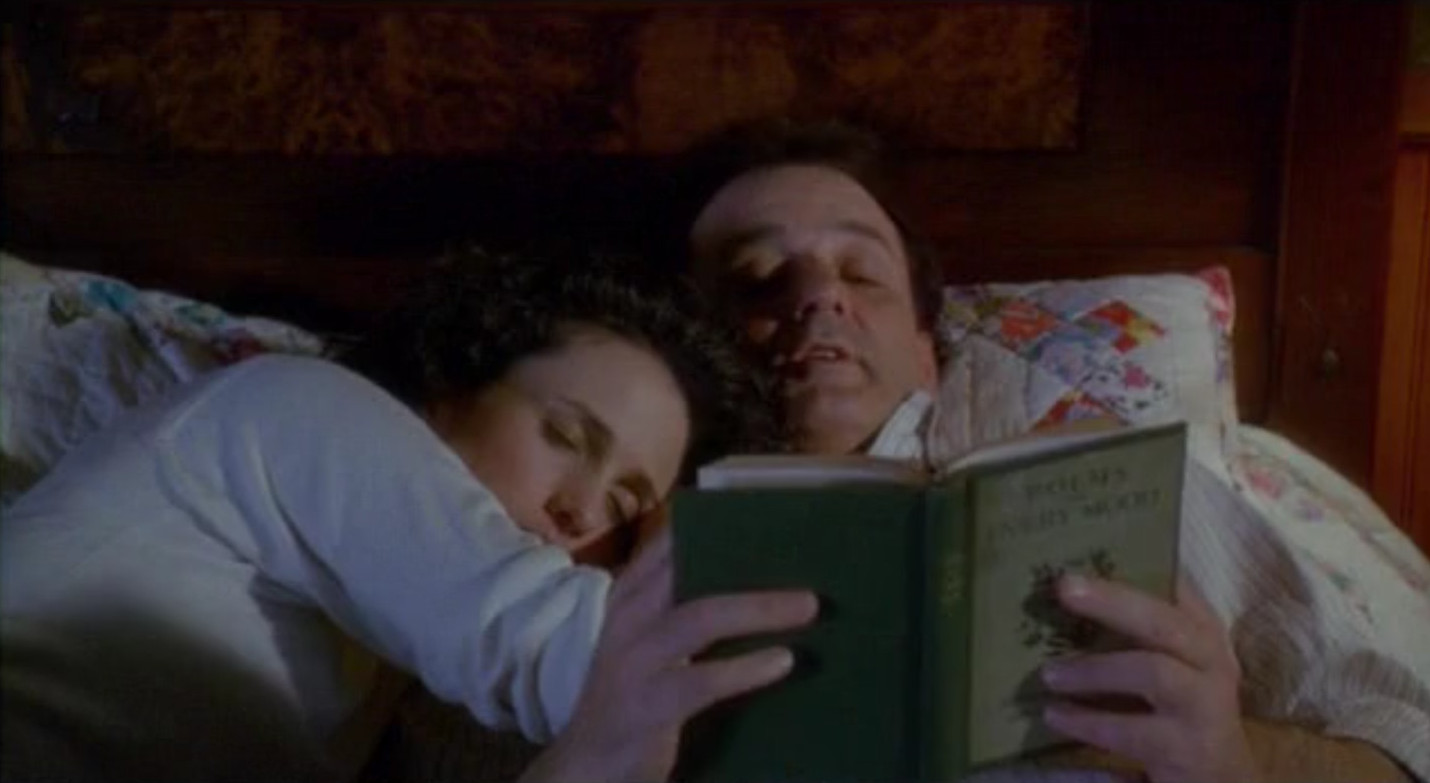 This is how he changes his relationship with the inhabitants of this city and ends up becoming attached to them as the days go by. He manages to make sure that no day is monotonous and repetitive, on the contrary, he takes advantage of this time to realize himself fully, for example he took piano lessons.
Time is your ally
The end of the film is masterful by this memorable day where everything seems to succeed to him. We can imagine by his performance at the piano the time and energy he devoted to reach his goal while being modest. It takes time and hard work to achieve this goal and it is not done in one day. Here, how long do you think Phil spent stuck in that time loop?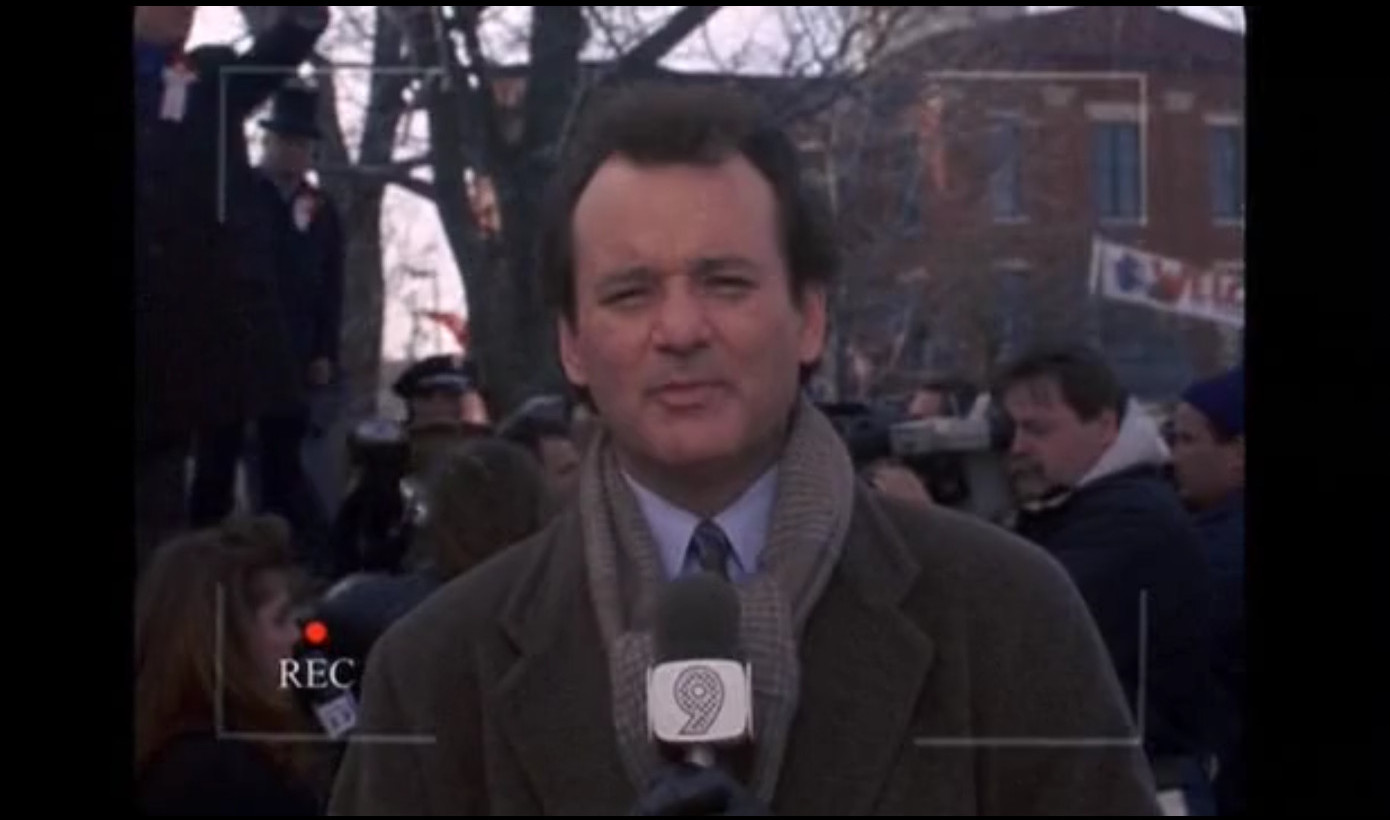 One can easily compare his report from the beginning to the end surrounded by people who listen to him attentively. That day Phil knew how to give a soul to this marmot festival and to touch the inhabitants of this city. He understood how the people of this town live and why this groundhog ritual matters to them. Phil changed and became more jovial and positive, and even more in love with Rita because he loves who she is, to the fullest.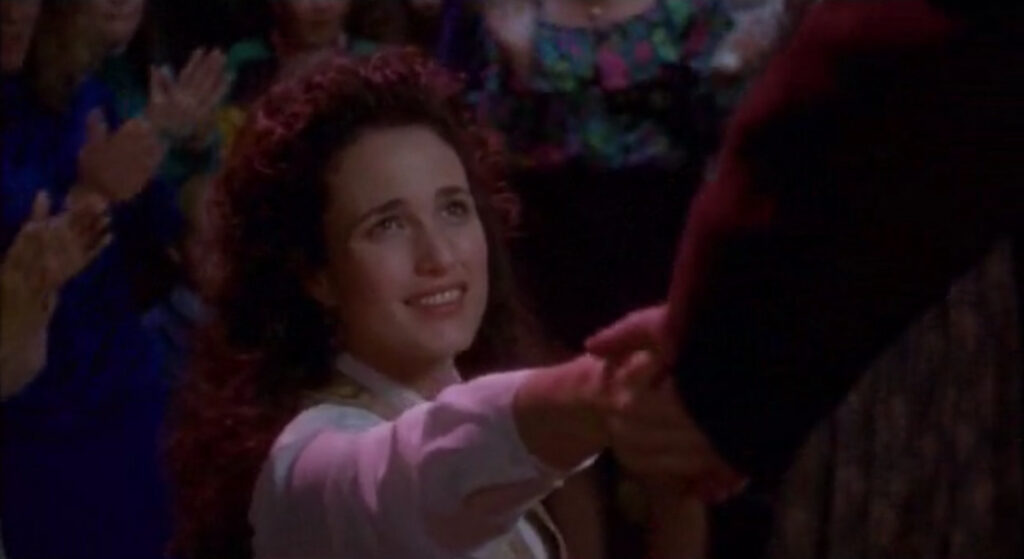 Phil is proof that when you change yourself, anything is possible. Everyone wins by taking advantage of his many talents, his joy of living, his humor and his big heart. We can only fall under his charm (like Rita) of this true and authentic Phil!
This film is well-paced, we do not get bored. It is tender and comical. It is a film that is very inspiring to me because it shows that it is by planting seeds every day that we can achieve our goals. You have the opportunity to change your life but it doesn't happen in a day, Phil made the most of his time to achieve.
What about you? Where are you in your life? Prisoner or free? What are you doing to bring joy to your life? And what is holding you back from achieving your dreams? Do you have any limiting beliefs?
Bill Murray's Jeep Super Bowl commercial with the groundhog (2020)
---
Films to discover around the days that repeat!
I present you these movies that I liked and that I found very entertaining!