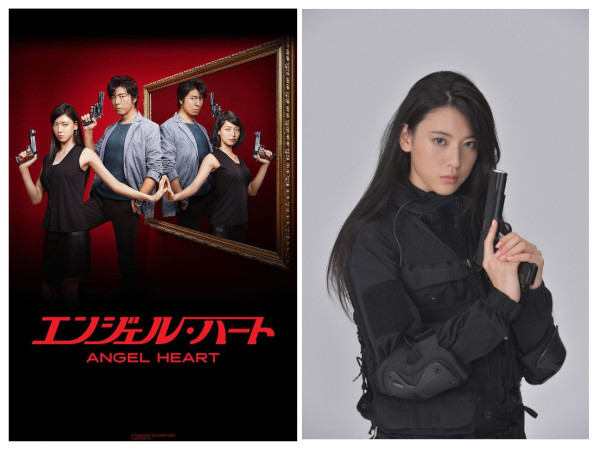 Japanese drama "Angel Heart" – 9 episodes (2015)
I am a big fan of the City Hunter universe and Angel Heart so I was very surprised to see that Angel Heart was adapted into a drama. I watched it very quickly, my heart excited by the discovery. I was not disappointed from the first episode, I was even moved, the characters were well chosen! And I really like the presentation of the credits, simple but very telling and which summarizes the central story well.
Synopsis
We learn that Ryo and Kaori decided to get married. This is a happy news after so many years of teaming up as City Hunter. But unfortunately she had an accident while saving a child and dies in the hospital. She has an organ donor card… A year has passed and Ryo hasn't found out who stole Kaori's heart. Then one day, a 14 year old girl is looking for him… She is a professional killer named "Glass Heart" who committed suicide but was saved thanks to Kaori's heart implant. Ryo discovers that Kaori's soul lives in Xiang-Yin's heart…
The motto of the drama
I really liked this motto which gives the tone and the strength of the drama. It means that to love the other person is to go towards his universe to be part of it and to take care of it. This highlights the quality of a relationship and the strong bond between two people.
Taking care of someone and taking a step forward for someone?
There is also a scene that moved me deeply that makes us understand that it only takes one person to mourn our death to be happy. We feel that we exist. We count for someone on this earth. It's the scene where Ryo remembered the day when Kaori had treated him, a stranger, and he was for the first time happy when Kaori said to him while he was pretending to sleep:
"There must be someone for you. That person exists so live! If you think there is no one then I will be that person. I will be the one to cry for you if you die. Don't make me cry, don't die."
And if we do as he did, let's open our hearts and learn to trust in love again. It is time to leave the past behind and free ourselves from it. That's it, deep inside us, we want to exist in the world, not to leave this world alone and ignored by all. Kaori took a step, so he also took a step towards her!
The song "Save Me"
The melody of the song "Save Me" fits well with the atmosphere of the drama. The lyrics are very beautiful.
Just moving within my heart, My heart beat
As if softly trying to speak to me
Having forgotten something, I wander lost even now
Until the day when someone would notice me, I cry…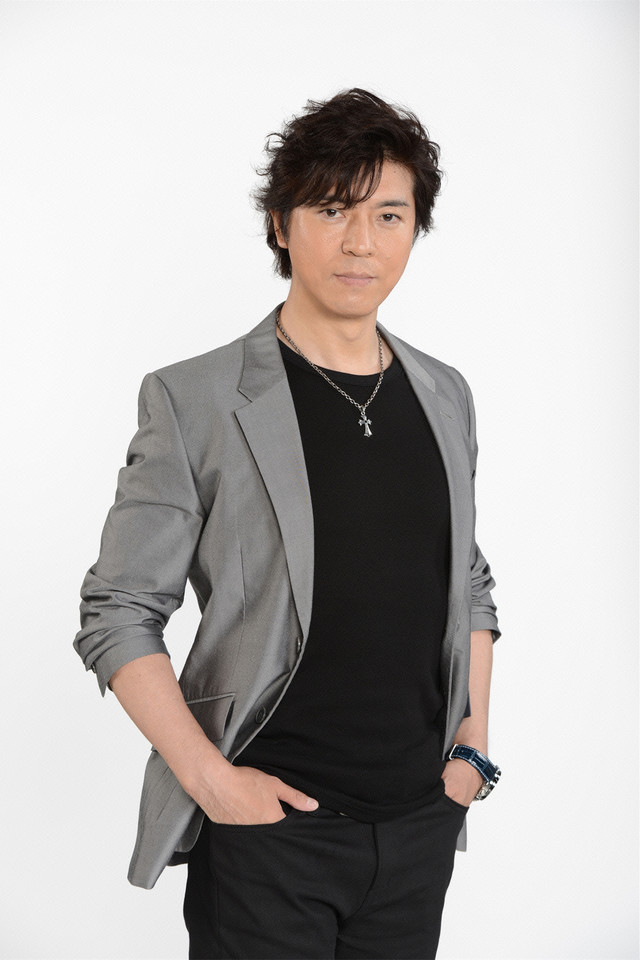 Words overflow
As loneliness overflows, Save me Save me
Love hidden in darkness too
Forgotten pain too, Save me Save me
My heart sounds awfully loud
Alone, from now on, Where do I go?
Wishing for something, I'm searching for certainty
Until the day when I can shed tears for someone else, I cry…
Emotions overflow
As sorrow overflows, Save me Save me
I want to make amends in my heart
With things other than words, Save me Save me
So please tell me how to love
Where does true love exist?
We all know that there is love
My life which God has given to me
Is a single Angel heart
Words overflow
As loneliness overflows, Save me Save me
Love hidden in darkness
I believe that light will reach it someday, Save me Save me
Traduction source : https://misachanjpop.wordpress.com/2015/10/30/save-me-nishiuchi-mariya/
A successful adaptation
It's a drama that is easy to watch that knew how to find different key words from the manga while respecting the idea and values of the author's work. I had a good time. It's a lot of emotions in each of its missions with small messages very warm. I like the way the little Miki came into Falcon's life to be his eyes. I liked the actress who plays the police inspector Saeko Nogami. She plays wonderfully well. It is for me a successful adaptation!