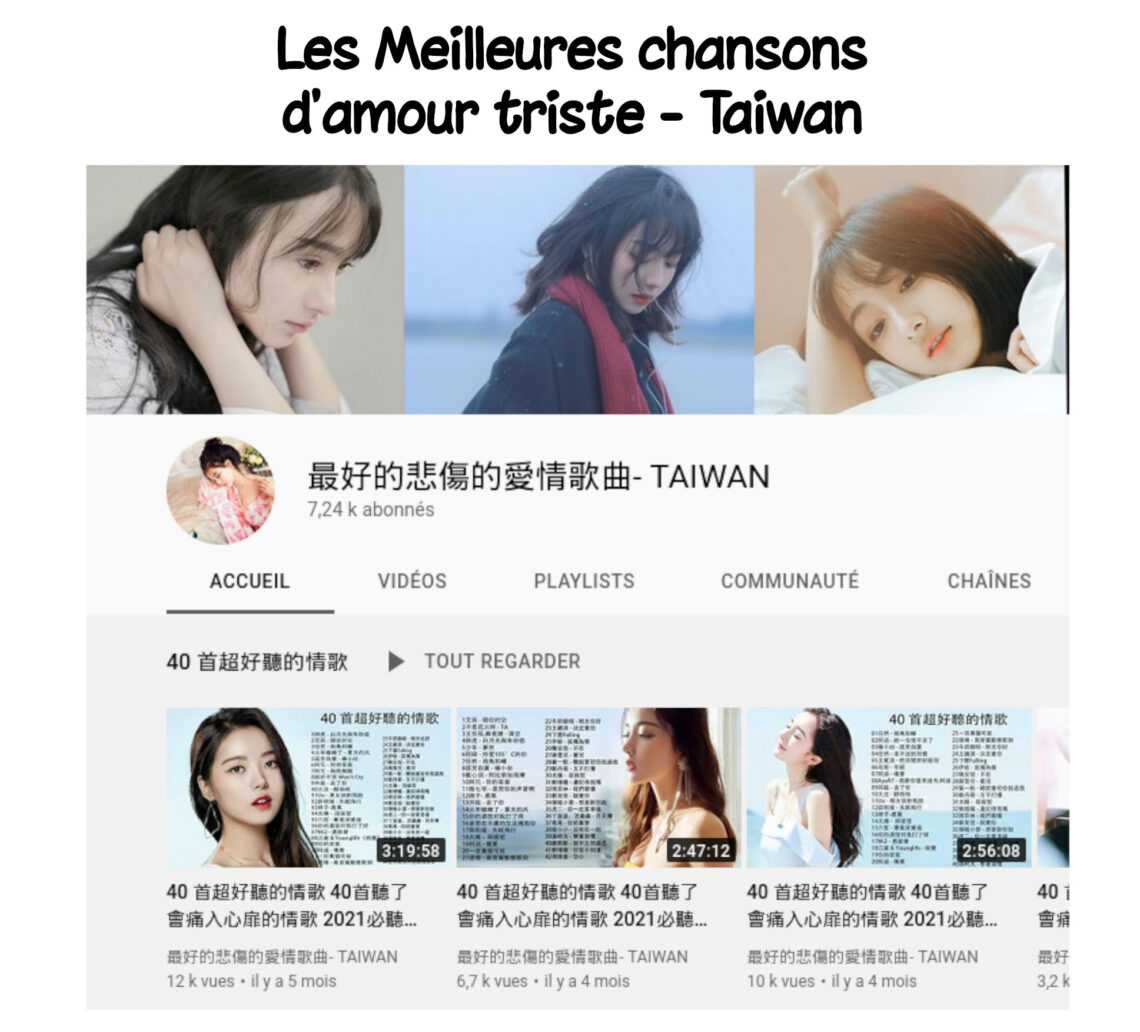 After introducing you to Chinese songs from the 70s, 80s,90s, I give you the youtube channel to listen to love song music, it is :
最好的悲傷的愛情歌曲- TAIWAN (the best sad love songs) :
https://www.youtube.com/channel/UCfuVX2QcoNi0D5Keu1ZFeWQ
My favourite songs
你的答案 "Your answer" * sung by 阿冗 (A-Rong)
Chorus :
黎明的那道光 會越過黑暗
打破一切恐懼我能 找到答案
哪怕要逆著光 就驅散黑暗
丟棄所有的負擔 不再孤單 不再孤單
The light of dawn will pierce the darkness.
To break through all fears, I can find answers
Even if I have to go against the light, I will disperse the darkness.
I will throw away all my burdens. I will never be alone again. I will never be alone again.
错位时空 – "Misplaced Space-Time" * sung by 艾辰 (Ai Chen)
Chorus :
我吹过你吹过的晚风
那我们算不 算相拥
可如梦初醒般的两手空空
心也空
我吹过你吹过的晚风
是否看过同 样风景
像扰乱时差留在错位时空
终是空 是空
I blew on the evening wind that you already blew
Shall we embrace?
But I feel like I wake up with empty hands
the heart is empty too
I blew on the evening wind you once blew
Did we see the same landscape?
It's like a disturbed time difference in a misplaced space-time
Finally it's empty, it's empty
失眠飞行 – "Sleepless Flight" * sung by 沈以诚 (Shen Yicheng) & 薛明媛 (Xue Mingyuan)
It has become my older daughter's favourite song 🙂
Chorus :
我想和你 一起闖進森林潛入海底
我想和你 一起看日出到日落天氣
我想和你 穿過格林威治和時間飛行
我想見你 穿過教堂和人海擁抱你
我想和你
我想和你
I want to enter the forest and dive into the sea with you.
I want to watch the sunrise until it sets with you.
I want to fly through Greenwich and fly through time with you.
I want to see you walk through the church with the crowd embracing you.
I want to be with you
I want to be with you